With summer quickly approaching, now is the time to start planning those holiday getaways. Growing up in Michigan, Memorial Day Weekend was a big deal. We would pack up the car and head to our cabin Up North for a weekend full of fun activities. We loved spending our days out on the lake or sitting around the campfire. It was the perfect way to start the summer. A weekend get away can be both adventurous and relaxing. So if you are planning a family vacation or a solo trip, we have a few destinations to add to your travel list this summer:

I. St. Joseph, Michigan
This quaint little town on Lake Michigan is a great place to visit this summer. St. Joe has a plethora of vineyards to visit as well very close to downtown and hiking trails. Spend the day at Silver Beach and then grab an ice-cream from Kilwins. There are farmer markets almost everywhere on the way into town so make sure to stop and grab some sweet corn to cook for dinner. St. Joe sunsets are my absolute favorite, so be sure to make it back down to the beach in time to watch the horizon turn shades of orange, pink and yellow.
 
II. Colorado Springs, Colorado
This is a hiking paradise! From quick day trips to long excursions, C Springs has it all. Pike's Peak is an awesome hike for those who are more experienced and looking to test their hiking abilities. Garden of the God's is a beautiful 'garden', where you can climb the rocks and walk along trails. Manitou Incline, which I like to call Stairway to Heaven, is a literal stairway gaining 610m (2,000 ft), it is a tough hike but so worth the views and experience. There is also Cheyenne National Park, which offers so many miles of trails for hiking and mountain biking.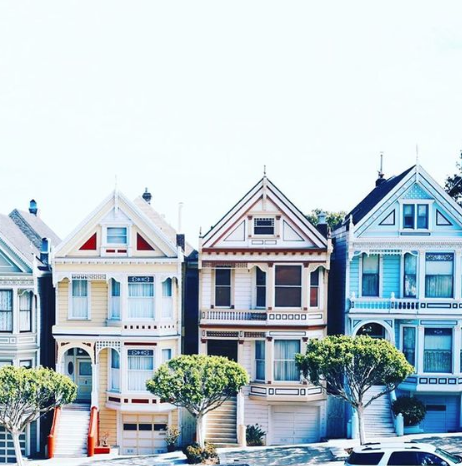 III. San Francisco, California
Explore the streets via trolly or walk around the piers and enjoy Fisherman's Wharf. San Fran is a unique city that makes me think of the Princess Diaries. Enjoy shopping in Union or a Picnic near the Painted Ladies. You will be singing the Full House theme song the whole way across the the Golden Gate Bridge.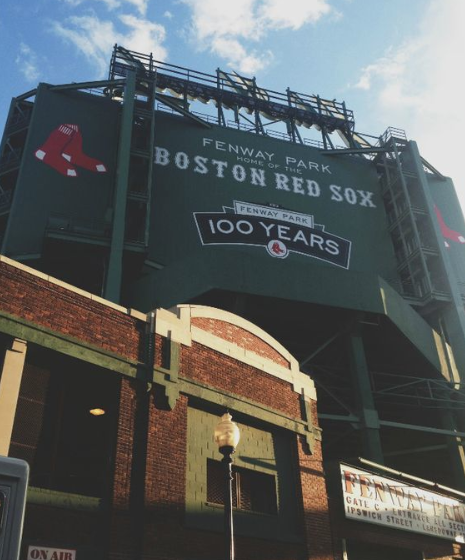 IV.Boston, Massachusetts
Boston is honestly a history buff's dreamland. Grab brunch at Poe's Kitchen and then walk the streets of the Freedom Trail. From the Green Monster to the home of Paul Revere, I highly advise you explore this city. If you are looking for some nightlife, check out the Whisky Saigon and dance the night away.

V. Great Smoky Mountains National Park, Tennessee or North Carolina
Looking for a more rustic and down-to-earth getaway. The Smoky Mountains offer incredible hiking trails that wander on for hours to days, as well as great camping spots that allow for easy access to the trails. Enjoy hiking the well-marked and beautiful trails throughout the mountains, the fast and slow flowing rivers that meander throughout the National Park.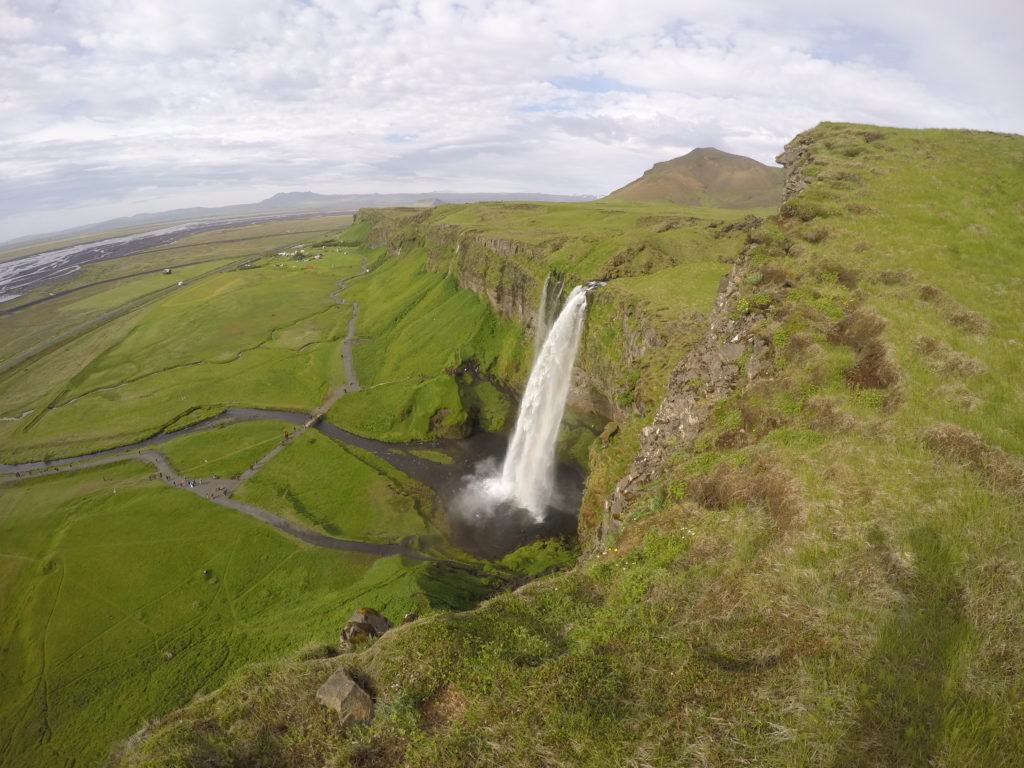 VI. Reykjavik, Iceland
The possibilities in Iceland are endless, especially because of the small size of the country, making it a great destination to see a lot. The Golden Circle offers a lot of diversity that is a true representation of the country, while Glymur, Gjáin, Hraunfoss, Kirkjufellsfoss are beautiful waterfalls that show off Iceland's uniqueness. One of my favorite trips to make is the one along the Southeast region of the country, visiting Skógafoss, Seljalandsfoss, Seljavallalaug, Vík, and hiking trails that carry on past Skógafoss to the glacier.

VII. Alberta, Canada
If you are looking for a place to sit back, relax and enjoy nature then Alberta is the place to visit. And if there is one place to visit in Alberta, it is Banff. The downtown is full of small shops and picturesque hotels. The national park is absolutely GORGEOUS. You can spend your day hiking around Lake Louise or the Columbia ice fields.

VIII. Barcelona, Spain
This city has it all, from incredible historical artwork to a great beach. There is no street I like walking more than La Rambla, enjoying watching the street performers, looking at artwork and shops, and of course finding myself in Mercado de la Boqueria. Renting a bike is cheap, fast and, in my opinion, the best way to see the city in a short period of time. You can ride swiftly through the streets, seeing churches, artwork, gardens, Sagrada Familia temple, and more of Gaudi's park and artwork throughout the city.
IX. Edinburgh, Scotland
Experience a city full of history and adventure. Listen to the bag pipes play while you walk down Prince street or enjoy the skyline views from Arthur's Seat. Edinburgh is one of my favorite places to visit. There is St. Andrew's Cathedral and also Edinburgh Castle. Every summer, the city hosts an international Film Festival. This is honestly the best time to go. The city is full and the night life is booming. Make sure to check out the cuisine as well, Mother India's Cafe is AMAZING and so is Yeni Meze Bar.

X. Amsterdam, The Netherlands
An incredibly cool city to walk around, with its artistic heritage, beautiful canals that cover the city, the unique gabled facade of the homes that look as if they uproot right out of the water. The city has seemingly endless roads along the canals to wander down, enjoying the various types of boats docked and sailing, as well as the quaint homes and shops. The house boats are amazing to see, docked along the sidewalk with flowers planted and patios set up on the deck, they are all so unique and give Amsterdam so much more charm.