The Mountains are Calling
For David's birthday weekend, we decided to visit the Rocky Mountains for a 5-day adventure. The mountains were definitely calling our names, we did a total of 26 miles and reached an elevation gain of 4,000 ft. You can say my thighs and bum were burning! If you are ready for an amazing hiking experience – you should book a ticket to Colorado. We were able to hike in Rocky Mountain National Park for two full days, explore downtown Denver and make our way to Garden of the Gods and Red Rocks Amphitheatre.
Our first night in Denver, we walked around the historical Larimer Square. We were starving from traveling all day that we decided to eat at a Tex-Mex restaurant. I ordered the Mahi Mahi  (both Mahis because I was REALLY hungry). As soon as I finished eating the dish, I got a massive sinus headache and began having little hot flashes. David and I thought it had to be the altitude change.
Well, the moment we got in the car I looked down at my arm and I was completely red. Like candy apple red. My ears were hot and the rash was spreading all over my body. Being me, I freaked out. SHOCKER. I had David take me to the Emergency room. I was crying because I had no idea what was going on with my body. The nurse took me back immediately and started a line. Doctors started to pour into the room and ask tons of questions. It was just classic.
Luckily, they were able to figure out that I had a histamine reaction to a bacteria in the fish. GREAT. So they shot me up with an antihistamine and I was good as new. Basically, the fish was not stored properly and the reaction I had was Scombroid food poisoning.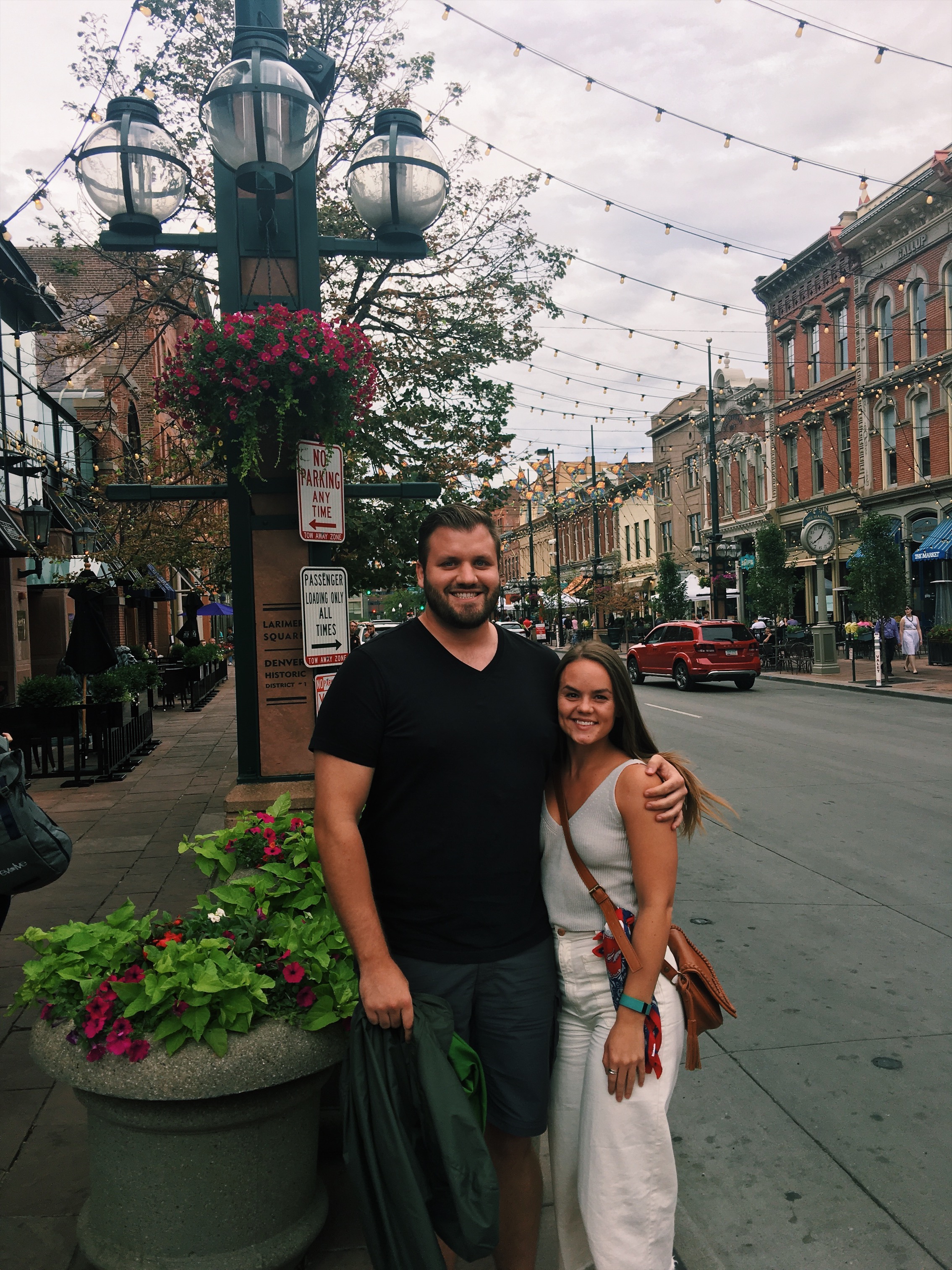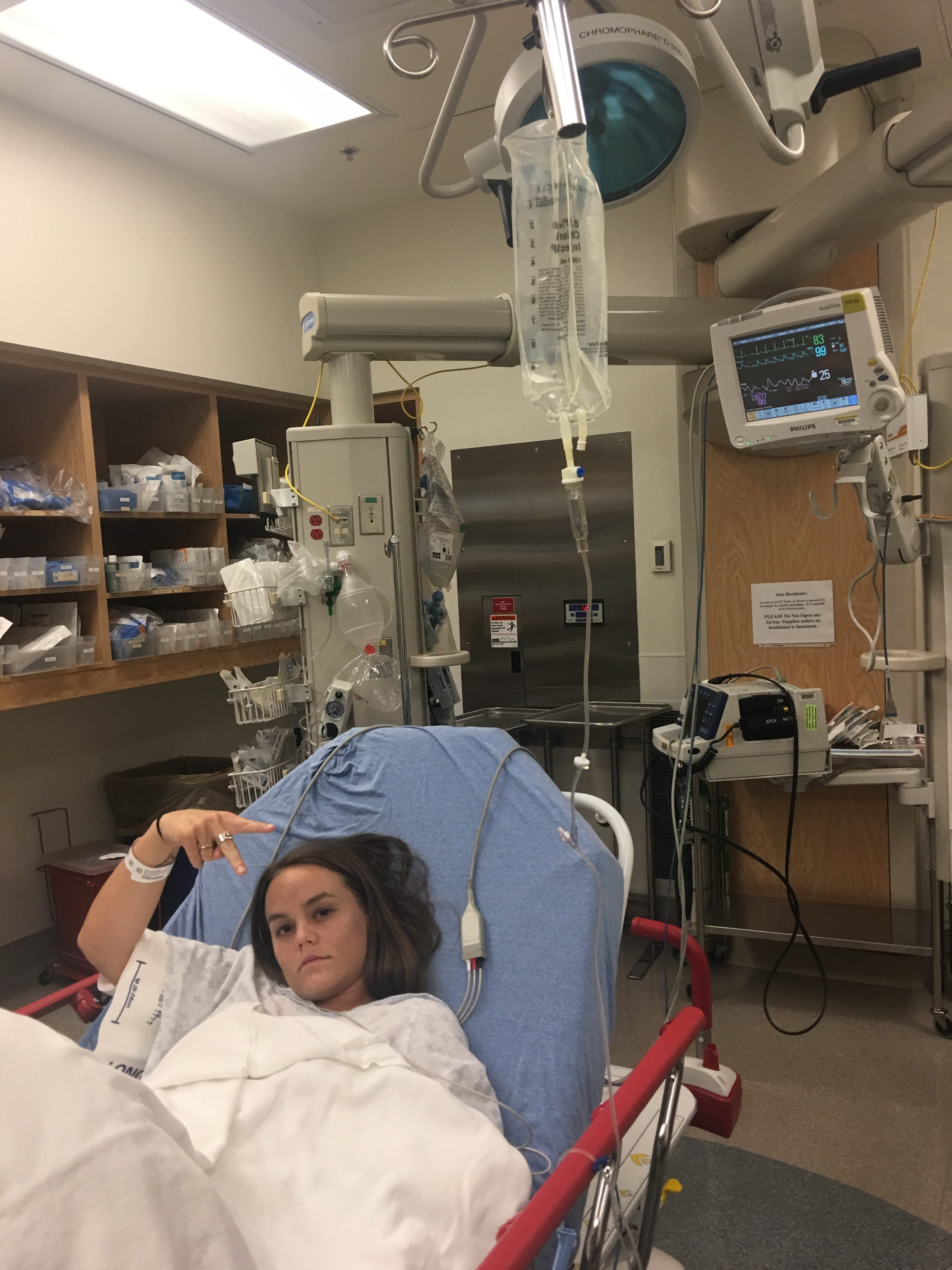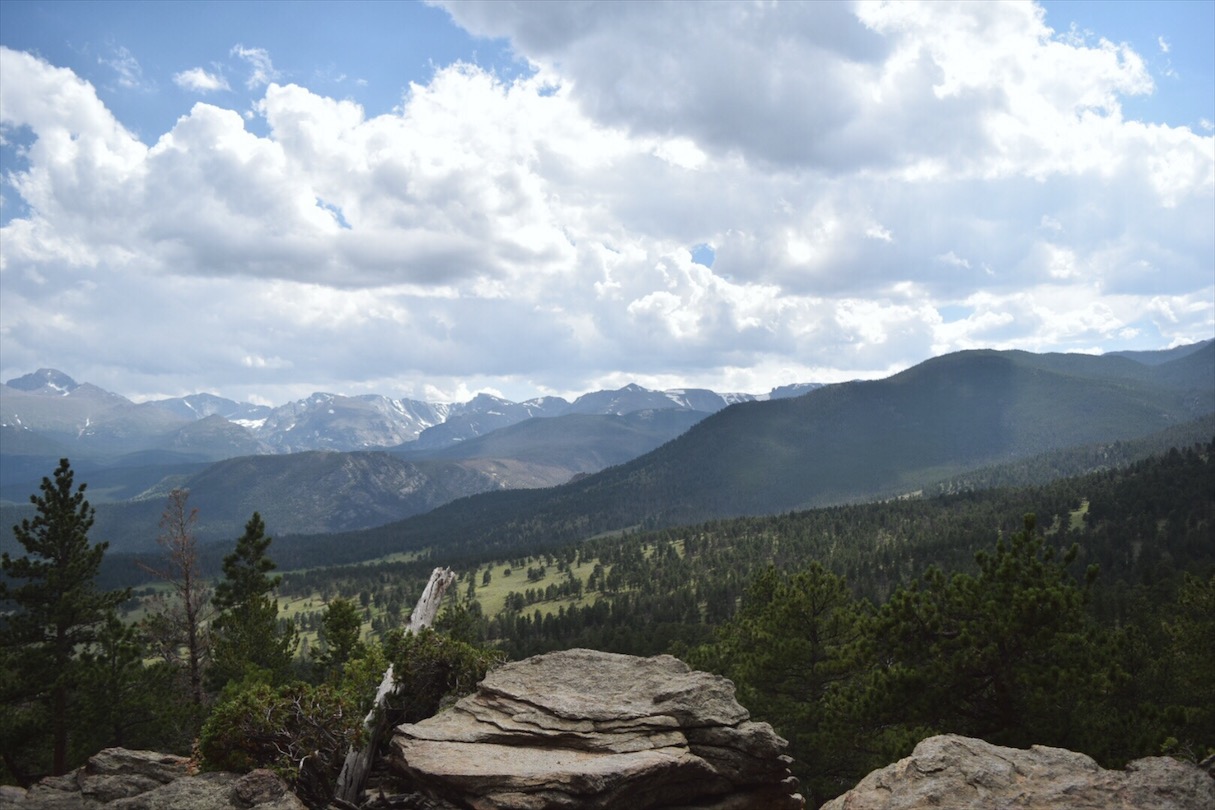 The next day, I woke up feeling like a million bucks. We headed to Rocky Mountain National Park and decided to warm up on Upper Beaver Meadows trail. But of course for Ranger Dave, that wasn't enough so we decided to hike Deer Mountain. The views were fantastic and the smell of fresh pine trees was amazing. We finished the day pretty strong and waited in anticipation for our next hiking adventure.
I woke up with a terrible headache and thought it was a late reaction to the drugs the hospital gave me for my fish poisoning. Luckily,  I was able to push through and we made it to the park by 9:00 a.m. The parking lot was already packed, we tried to arrive at 6: 00 a.m. but there was no way. With our packs on our backs, we took the shuttle to Bear Lake to start our ascent to Sky Pond.
The hike was incredible. From walking up the rock beside a waterfall to jumping over small creeks deep in the woods. We were amazed by the scene when we arrived at the Loc. With plush forest and the snow cap mountains in the background, it was something out of a post card. We sat for awhile to rest and snack on our jerky and trail mix.
We continued hiking until we got to the base of a small waterfall. The sign led to Sky Pond, the only way was up. David and I scaled the rocks beside the icy cold falls. It was a moment that seemed to take your breath away. At the top, we had arrived at Glass Lake. The water was bright blue and the reflection of the mountains was majestic. On we went, higher.
When we finally reached Sky Pond, it was completely silent. It was amazing to be at the center of the mountain surrounded by snow, trees and rock. The climb was worth the view.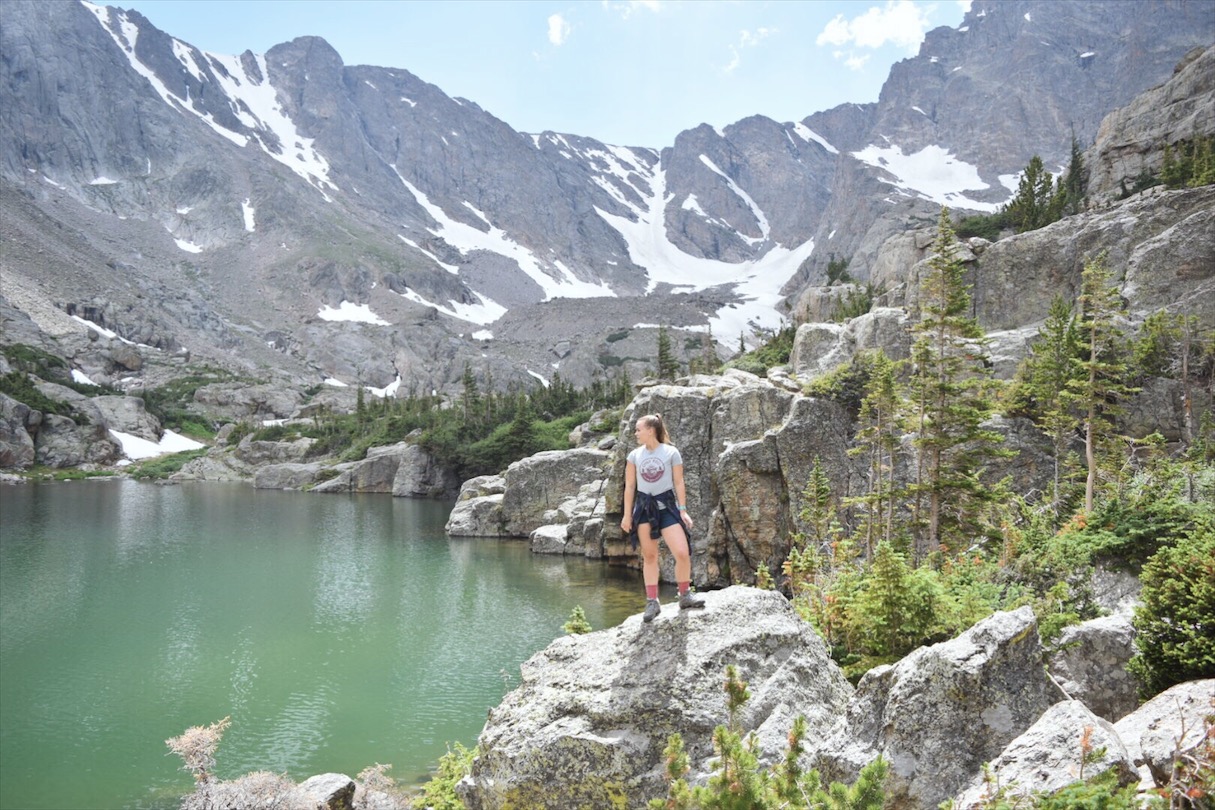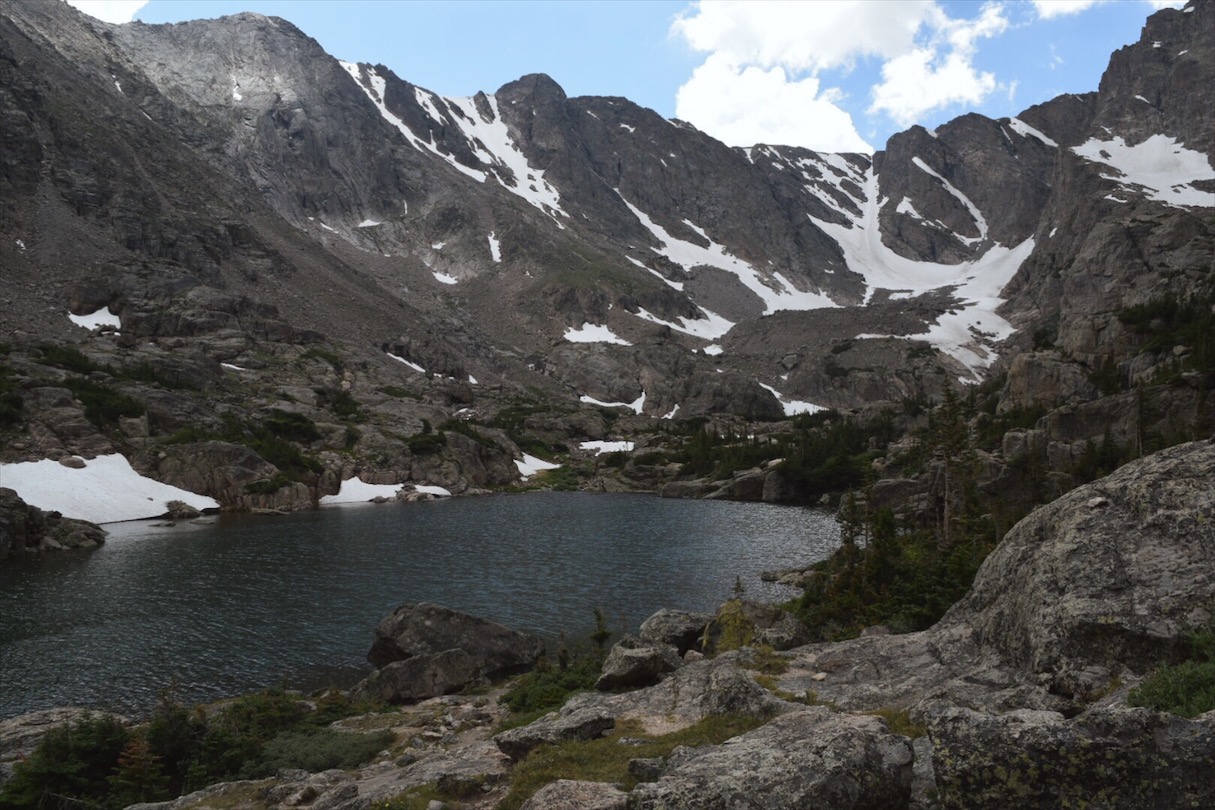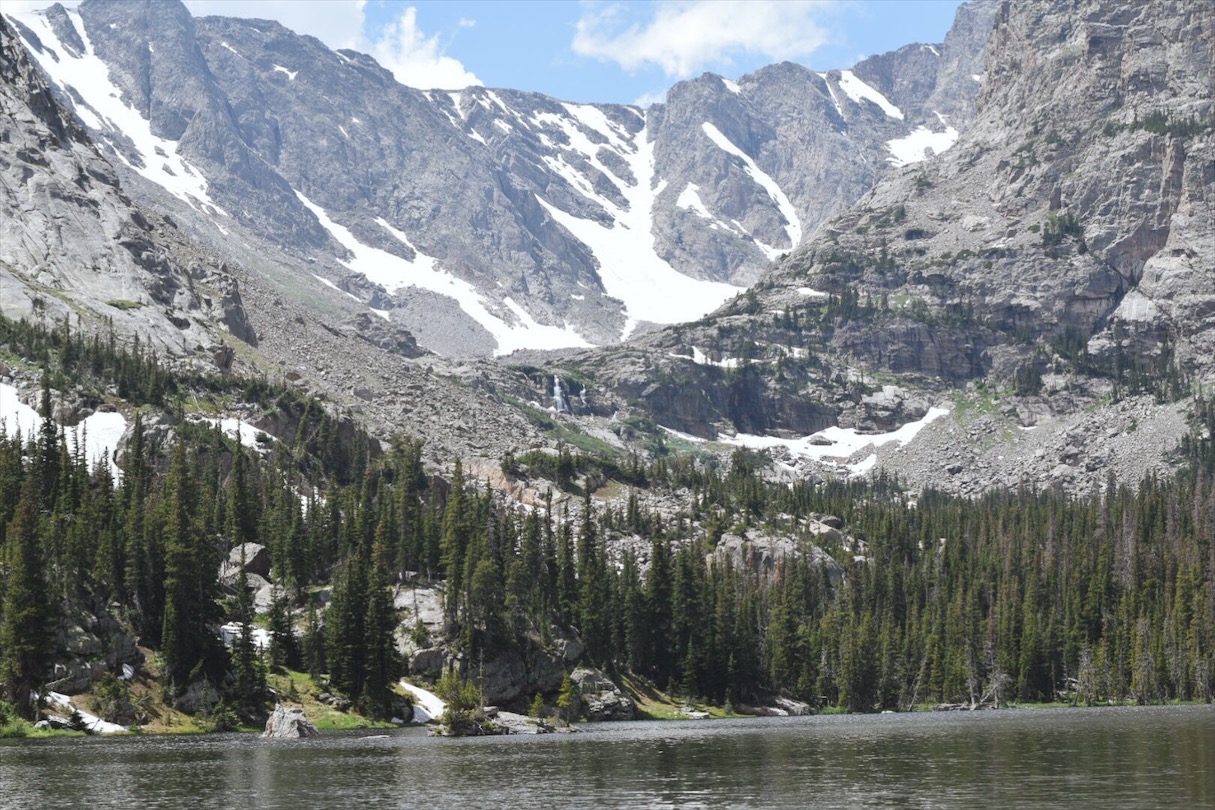 The hike down was 1000x easier. I felt like as air as I skipped down the mountain. I think David and I were both on a hiking high. I felt so accomplished and strong. I just hiked 14 miles, I was invincible. When we reached the bottom we crashed. My legs were jello, so the invincibility did not last long. My headache was back and I felt strangely weak. I lost my appetite and light and sounds began to make my head hurt worse. After a few tears, we were off to the emergency room, again. I had Googled symptoms for altitude sickness and everything matched up.
It was just classic, my body was sending me signals and there I was, pushing through and not listening. After the doctor confirmed I had acute mountain sickness, we decided to change our plans from 2 more days of hiking to more low-intensity activities.
In hindsight, it was probably the best decision we made. We ventured around Garden of the Gods and enjoyed an amazing dinner celebrating David's birthday. On our final day, we drove to Red Rocks and ended our trip at Denver Beer Company.
The trip was definitely one of the books. I mean what is a hiking trip without two visits to the emergency room? In all honesty, I highly recommend visiting Rocky Mountain National Park! To be in nature and experience majestic views was a lifetime experience. The weather was perfect but the company was better.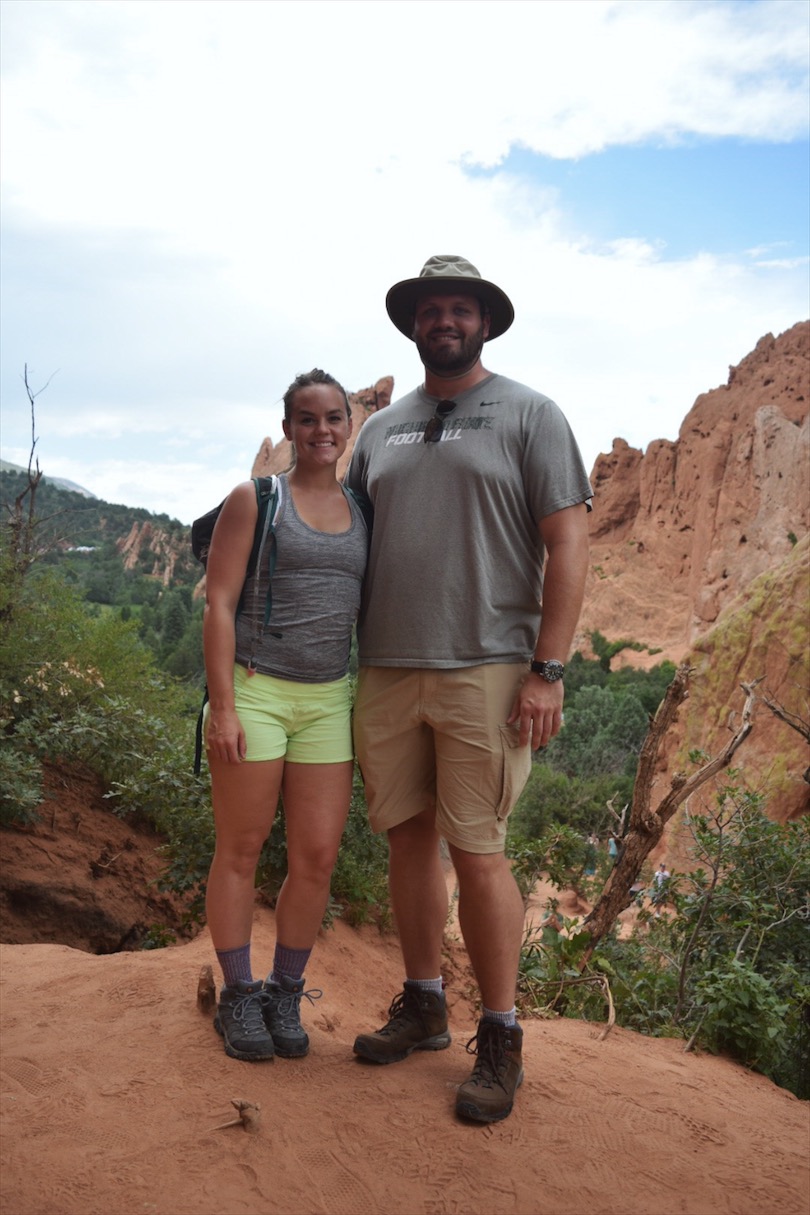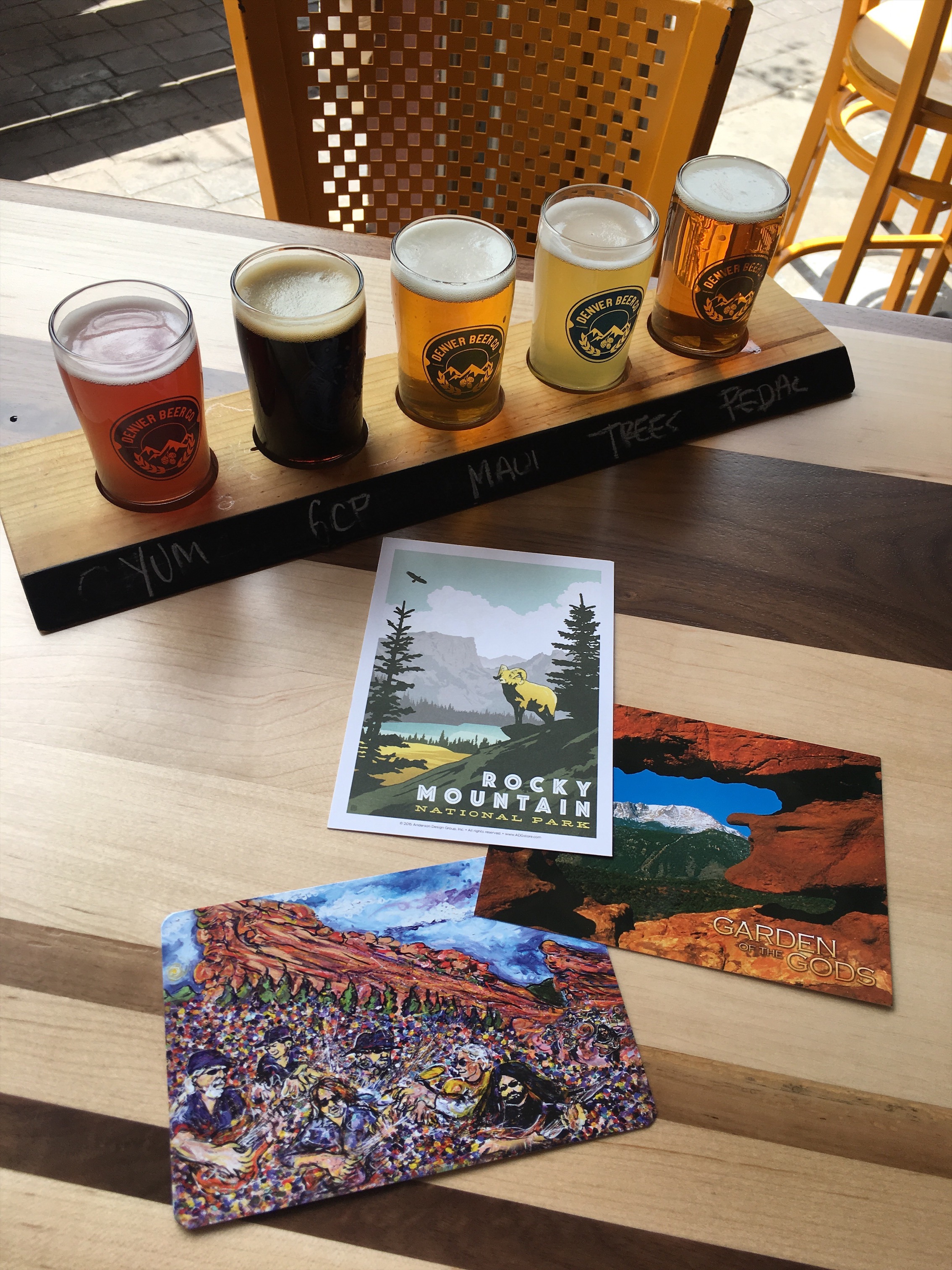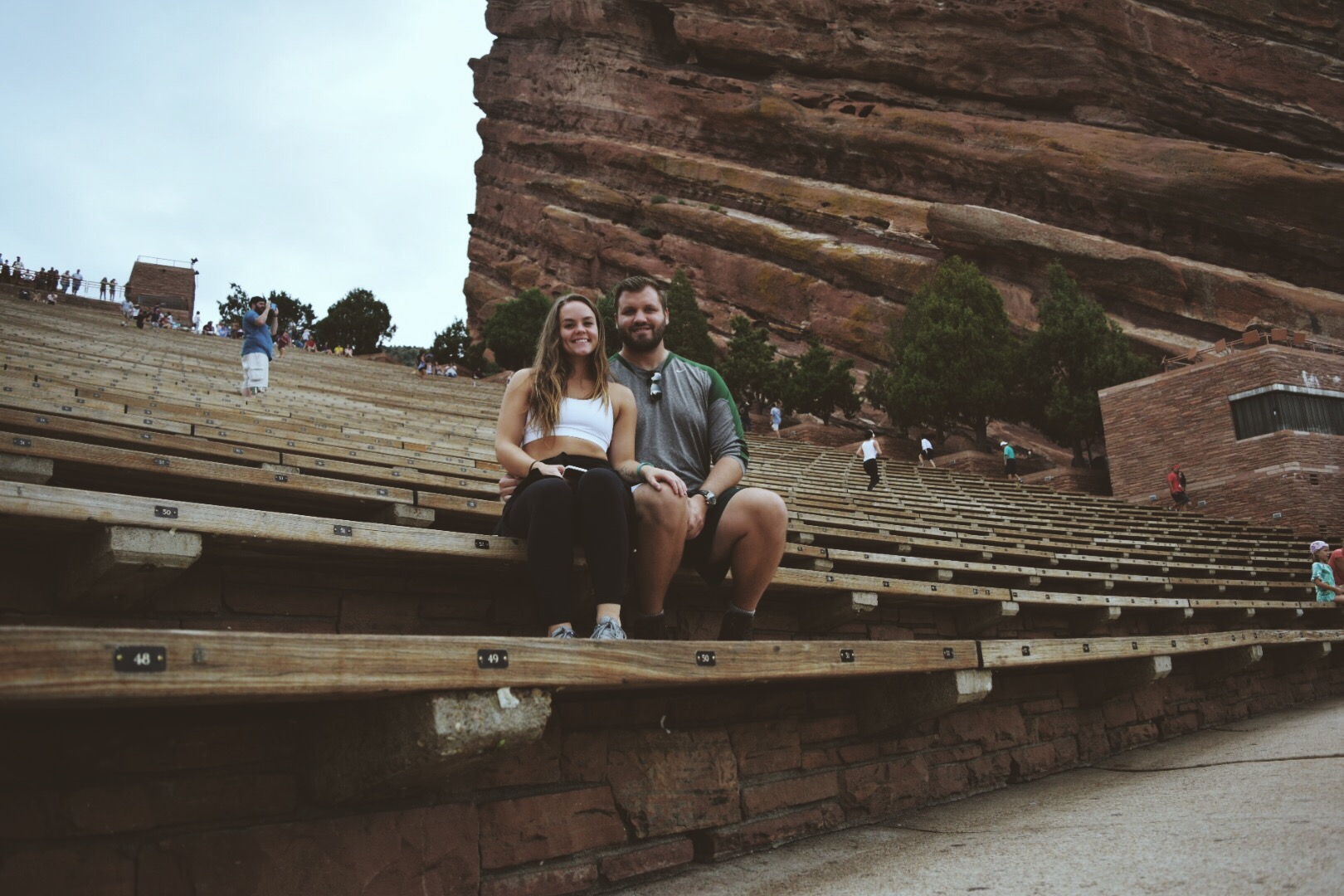 Hiking Colorado? 
If you are planning on hiking in Colorado anytime soon, I highly recommend taking your time acclimating to the altitude. It is also important to drink a lot of water and focus on getting restful sleep in preparation to your trip. Here are a few more things to keep in mind when planning your trip:
What to Pack:
Osprey backpack with 2.5-liter water holder
Sunscreen SPF 50
Shorts
Trail Mix and jerky
Where to Hike:
Rocky Mountain National Park

Deer Mountain – 6.2 miles/1210 elevation gain
Beaver Meadows/ Upper Beaver Meadows Loop – 4 miles/131 elevation gain
Sky Pond (Bear Lake, The Loch, Glass Lake) – 9.0 miles/ 1780 elevation gain
What to Eat:
What to See:
Garden of the Gods – Spend the day in Colorado Springs exploring the red clay. This is a definite must-see!
Red Rocks – Although we were not able to see a concert this time, it is a bucket lister.
Here are some more great shots from our trip!