Hiking Hveragerði is a Must-Do in Iceland 
If you are looking for a great hiking location while visiting Iceland, I highly recommend hiking Hveragerði. It is only a short drive outside of Reykjavík and a geothermal river. You won't want to skip this destination, the picturesque mountains and crystal blue pools will leave you breathless.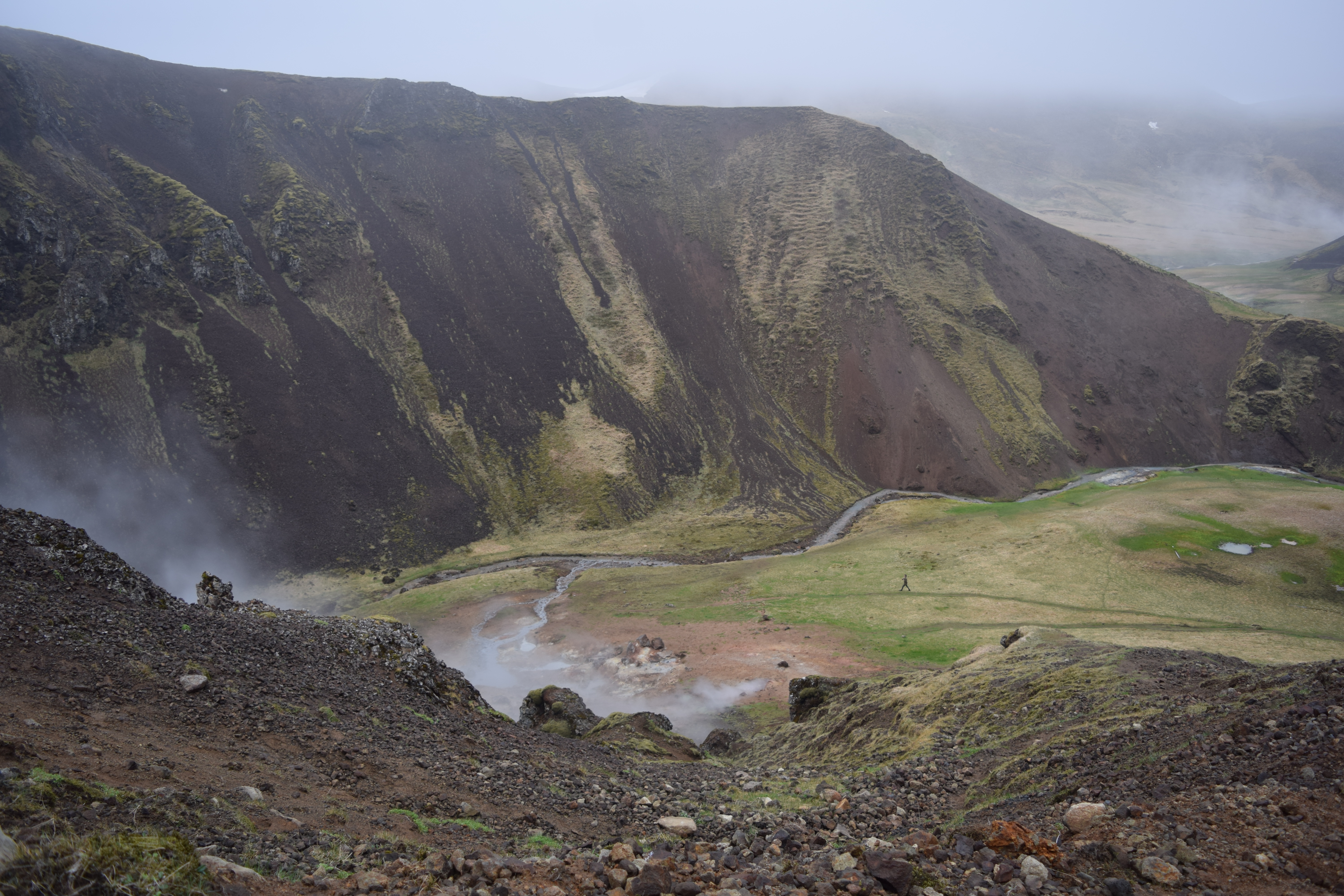 Our Experience Hiking Hveragerði
The day David arrived to Iceland, we decided we wanted to go hiking after exploring the city. So we hopped in the car and drove to Hveragerði. The drive was about 45 minutes west of Reykjavík and it the perfect first day destination. Behind the town is a "park" full of geothermal pools with trails called Rekjadalur.
We didn't bring our swimsuits but after a short 30 minute hike, we arrived at the geothermal river. A wooden walkway surrounded the entire area and there was actually a lot of people swimming around. The water was a flowing stream with a beautiful view of the mountain range. Since we didn't swim, I have decided to go swimming here when I return to Iceland in July.
The funny thing about David and I, whenever we do anything like hiking, we never know when to stop. We will see something far off in the distance and say, "let's walk to that and then turn around." Of course once we arrive, we find something new in the distance and continue walking.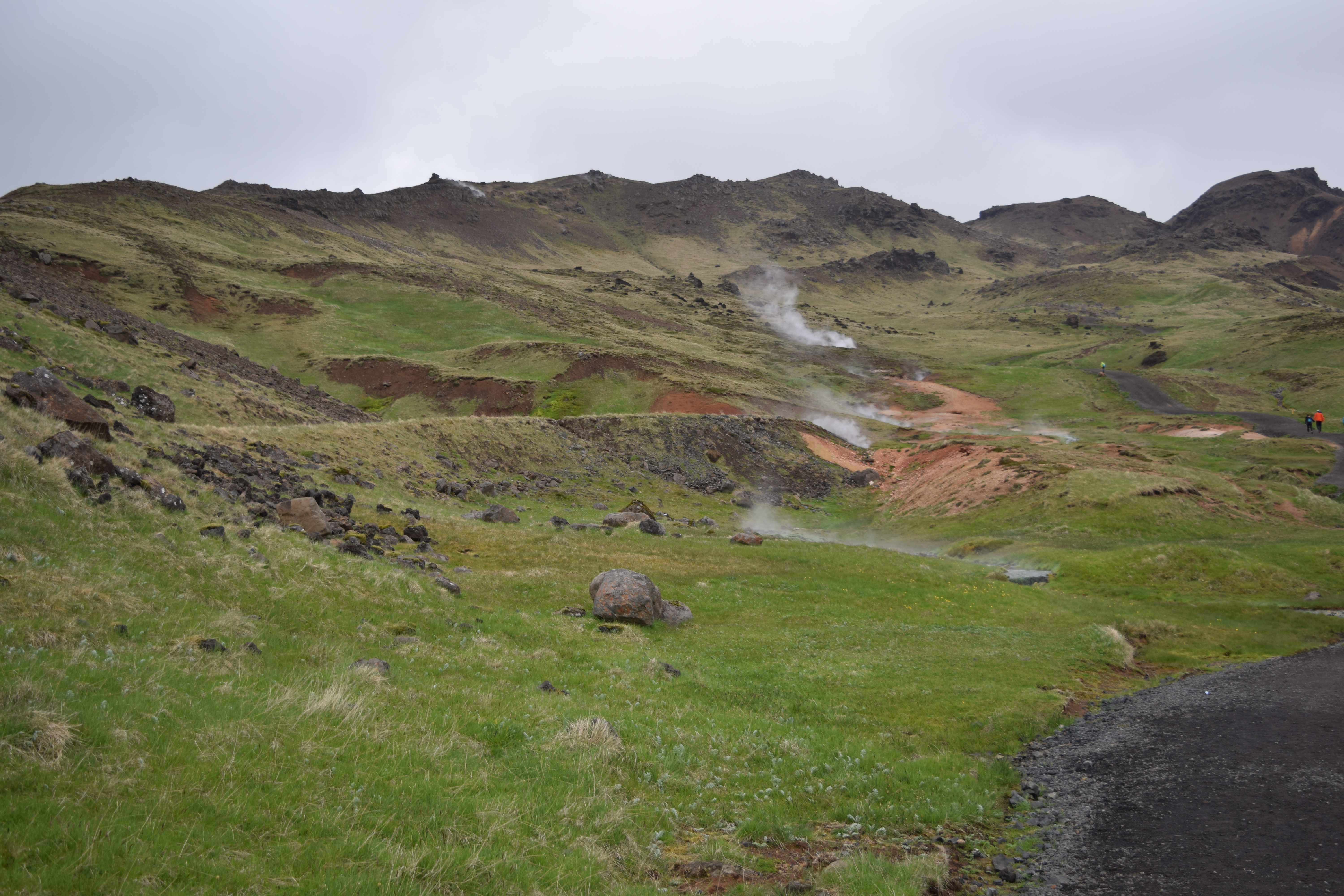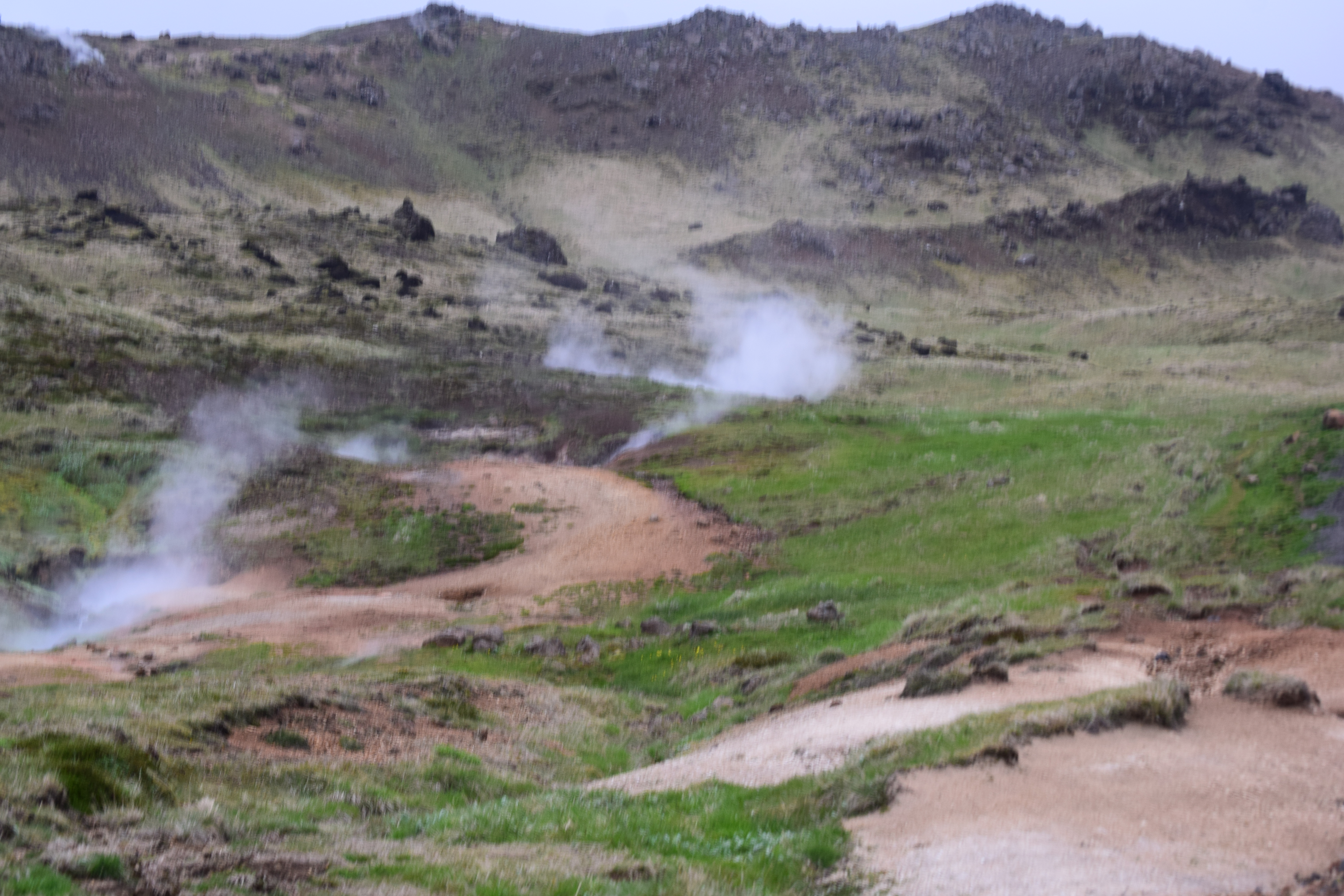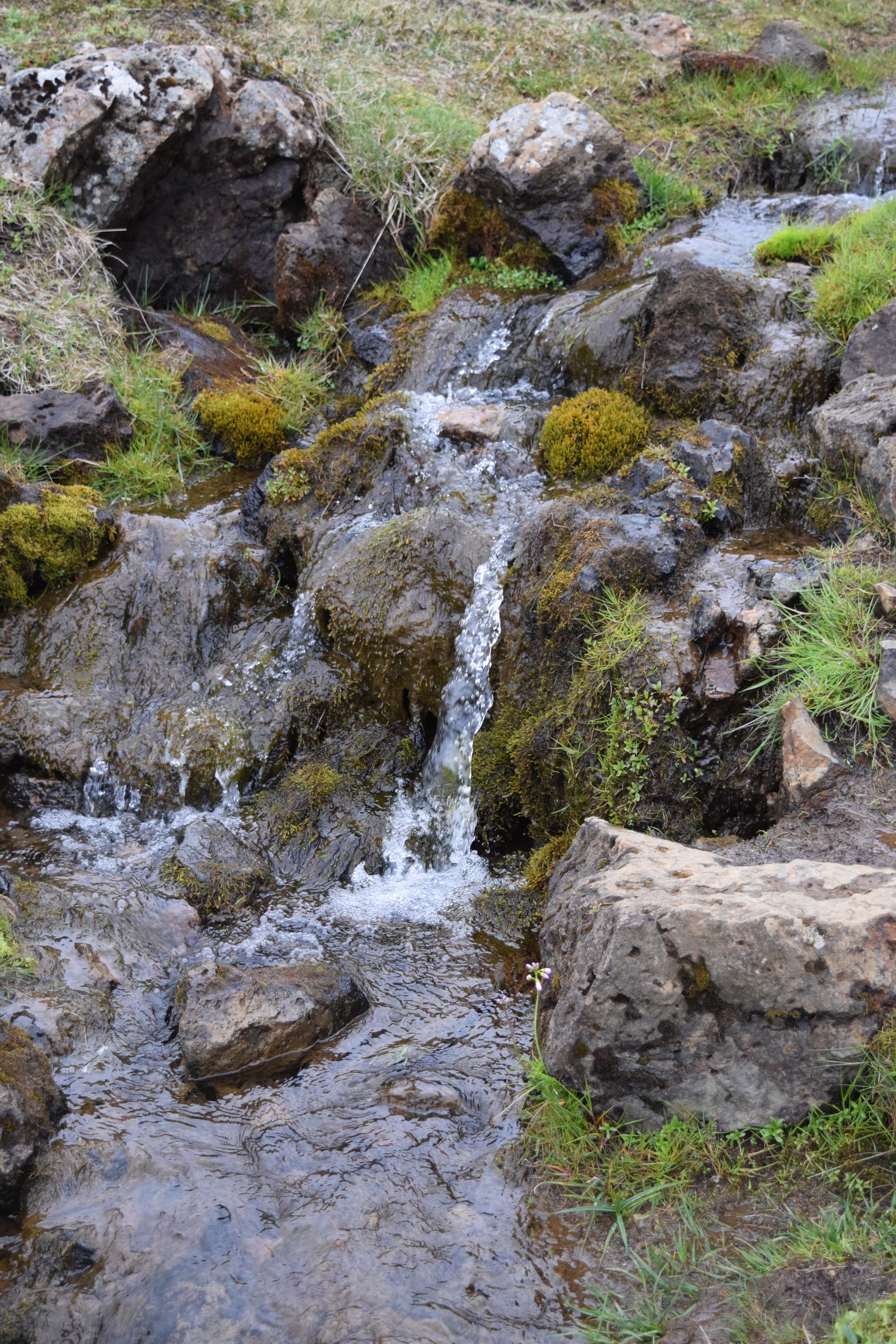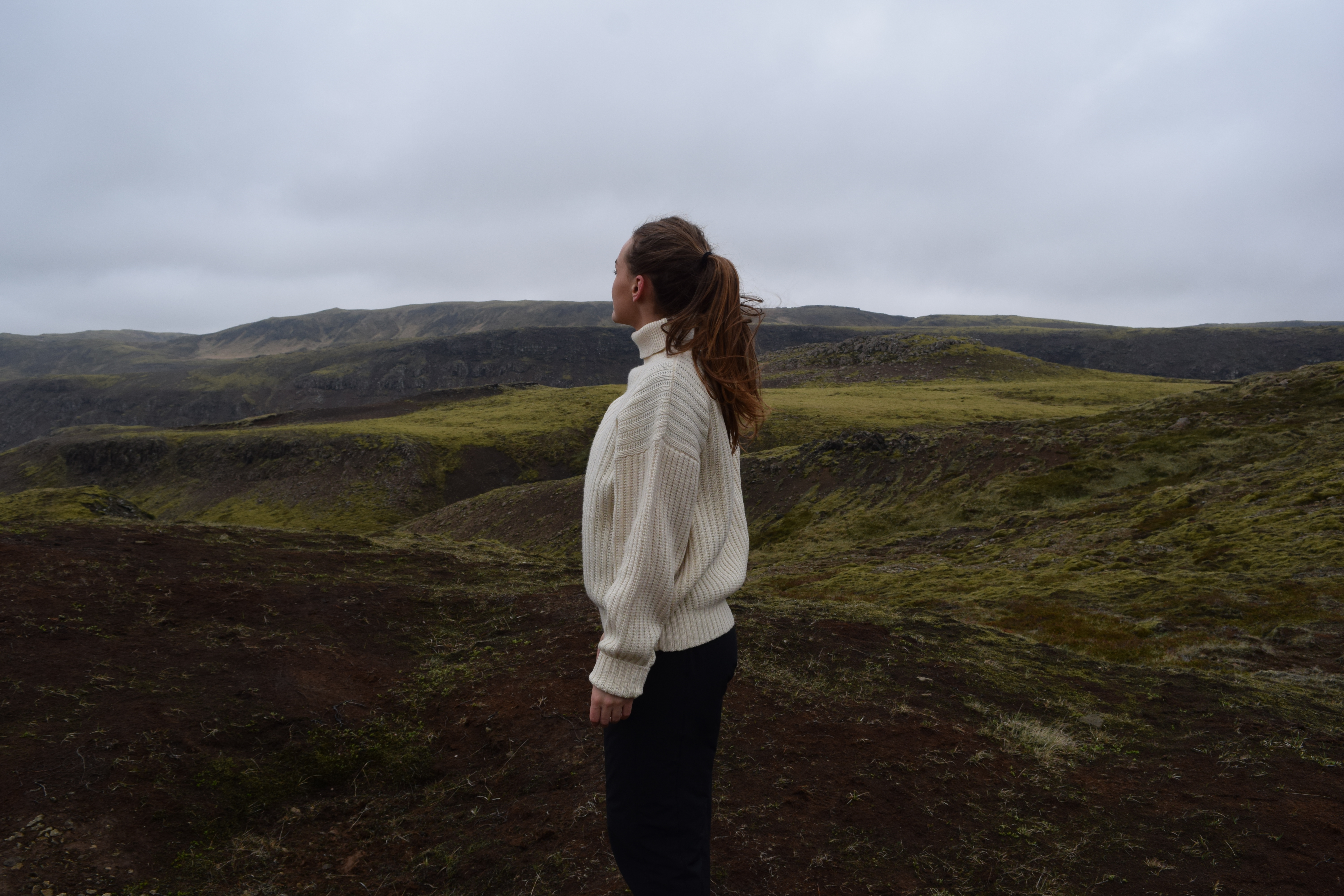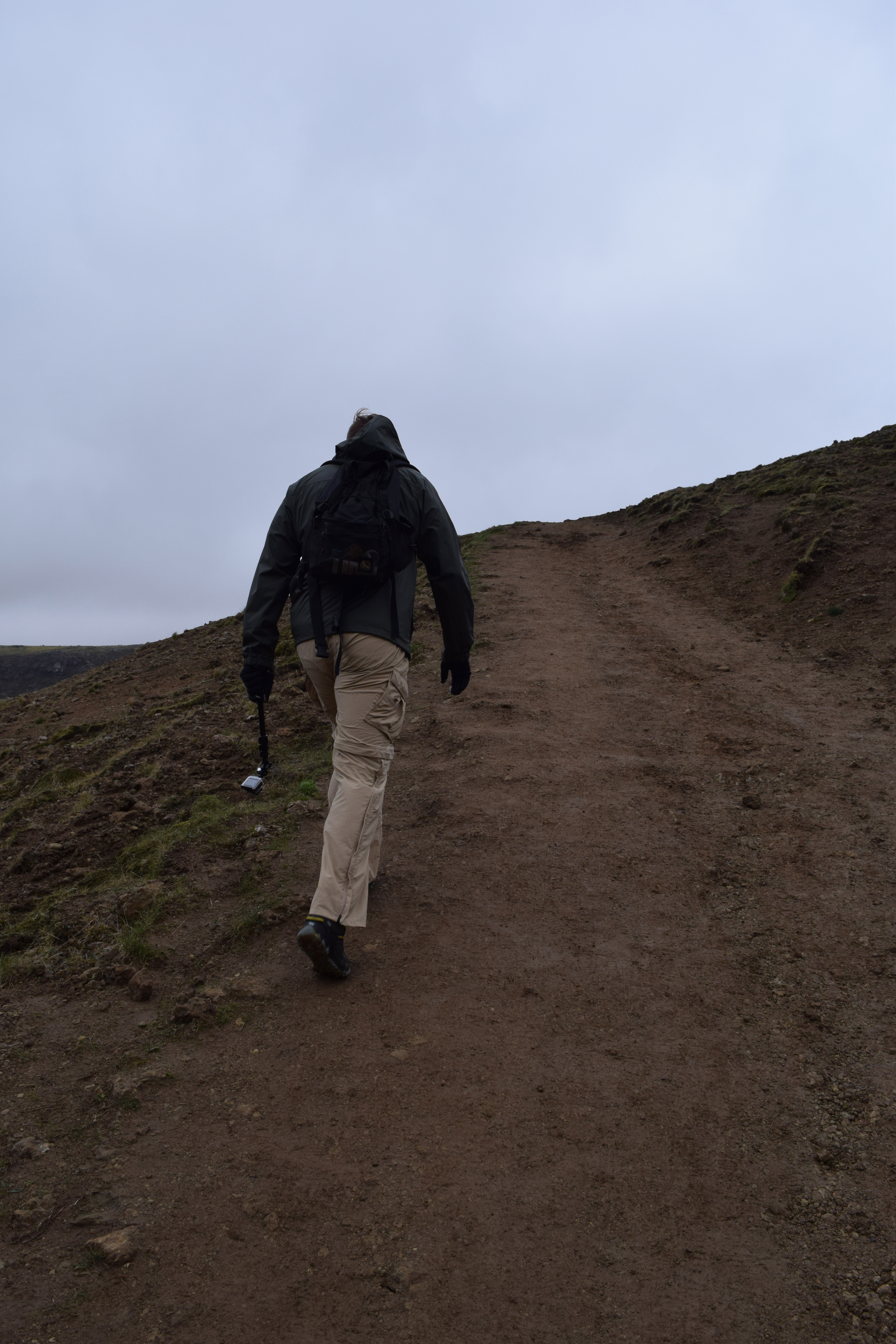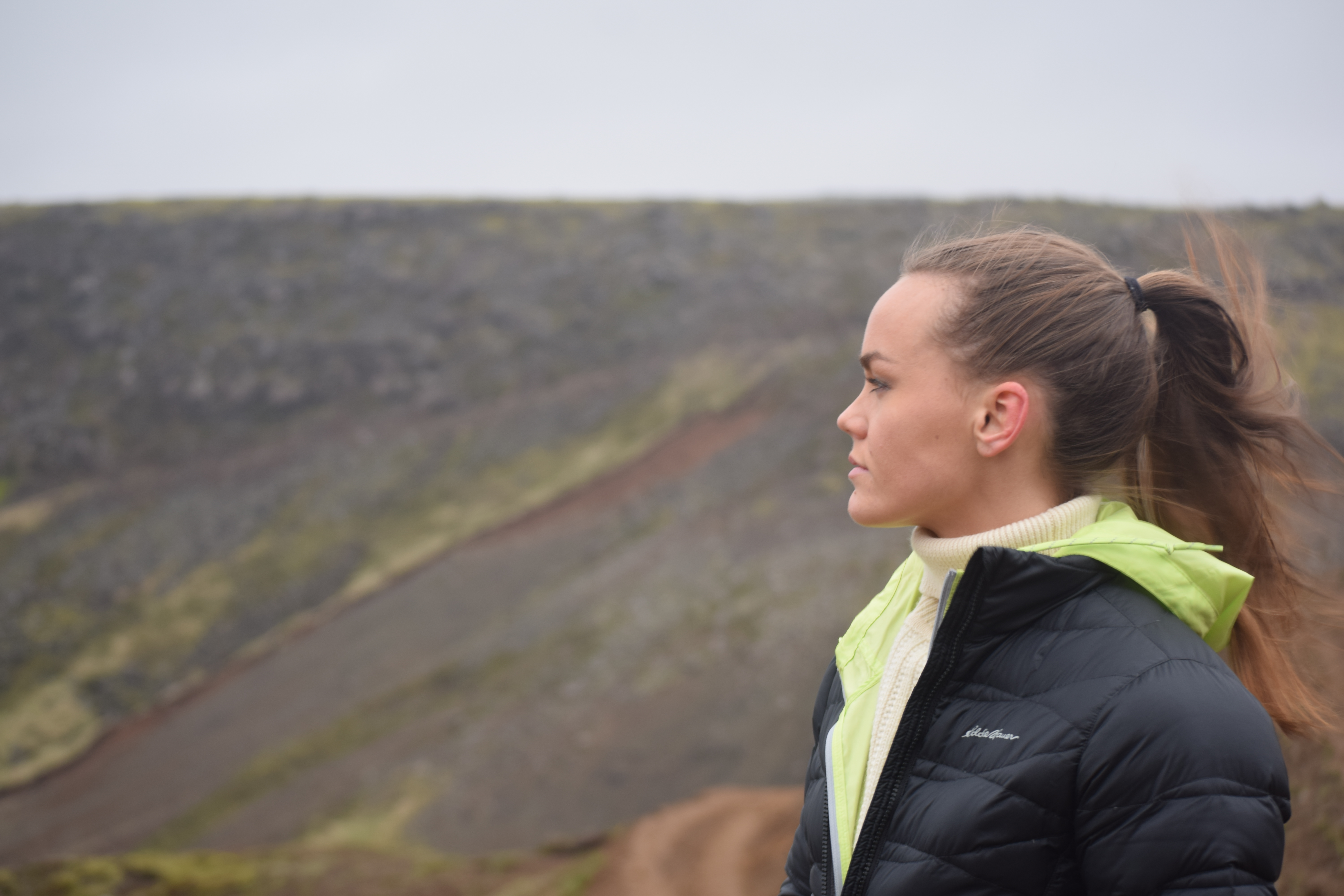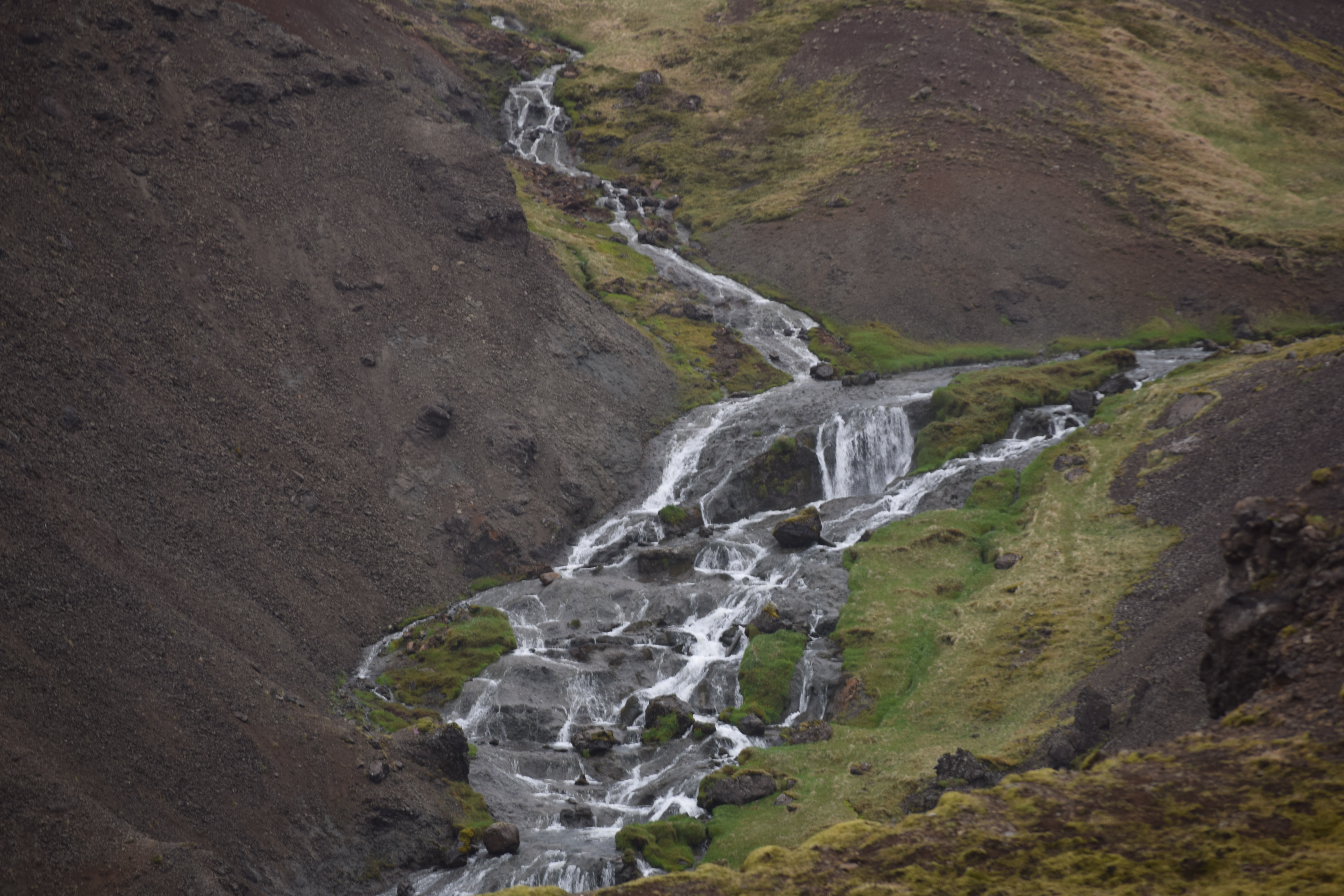 At some point, we finally turned around and began to follow the stream of hot water everyone was swimming in to a foggy rock formation. We walked deeper into the rocks until we came upon a waterfall. We passed by bubbling pools of water and clay, it was so cool. The waterfall was hidden in a cove and the mist made it look like we were in a scene from Jurassic Park.
What adventurers we were. We felt so accomplished as we made our way back to the car, our thighs burning. When we returned home, we went out to dinner downtown at Meze. It is a Mediterranean restaurant and absolutely delicious. We decided to split our plates so we could order a hummus appetizer and grab dessert afterwards.
It was a great way to start our Icelandic adventure.
XO, G