Glymur – 198m high, second highest waterfall in Iceland.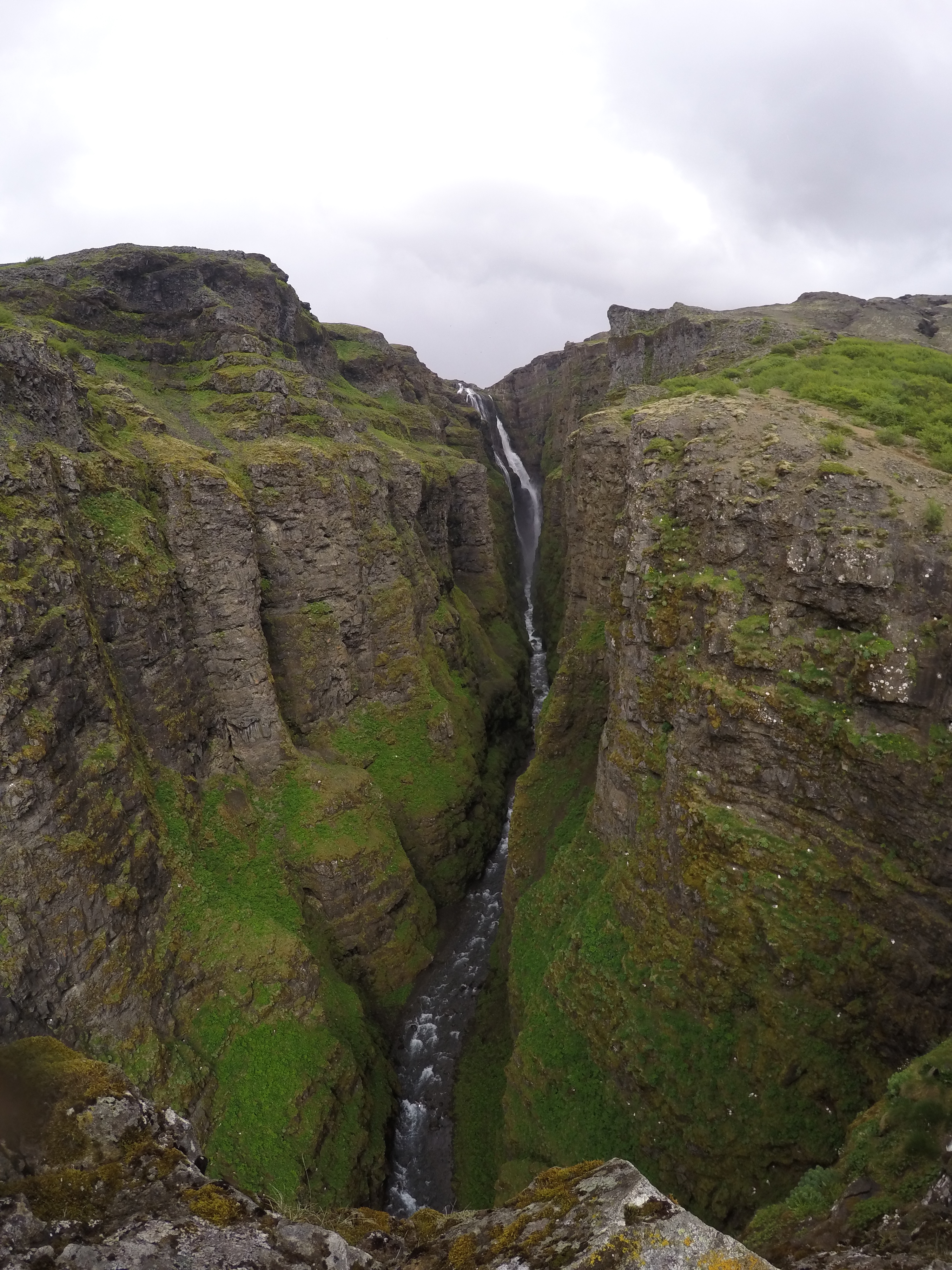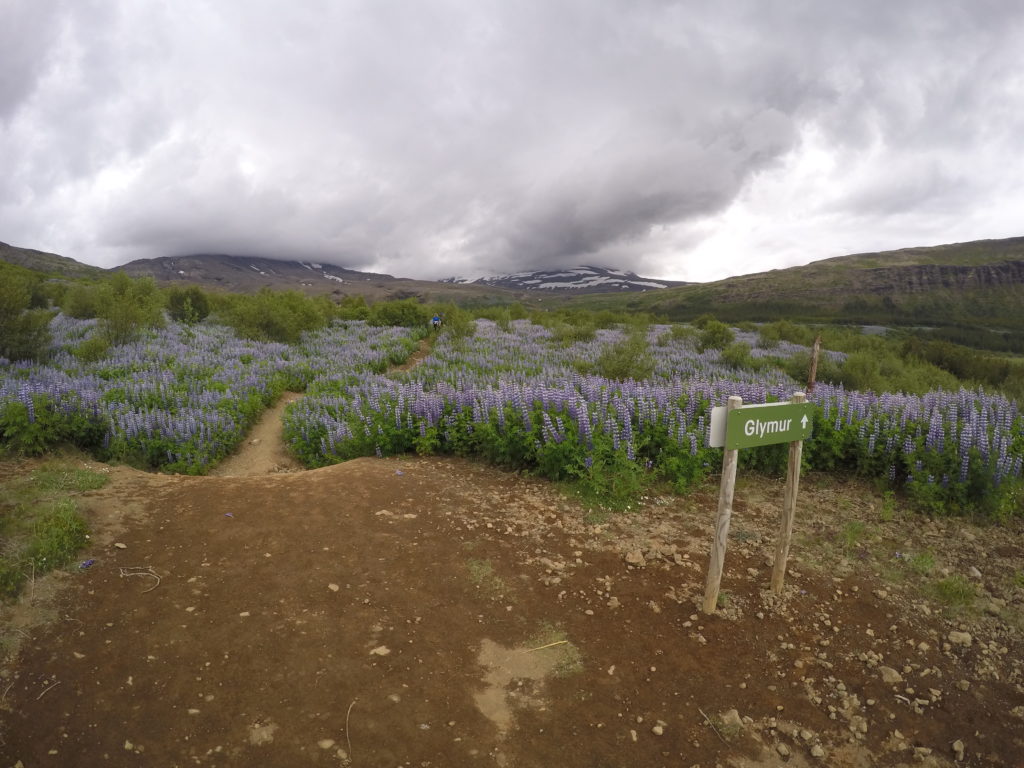 Hiking to the top of Glymur is by far my favorite hike and views in all of Iceland, well, so far at least. I have already made the hike about four times and it seems to be more breathtaking each time I see it. The hike to the waterfall is set back into Hvalfjörður fjord, where it is pinched deep into the mountain crevice. It can be a tougher hike in areas, where it is more sheer there are ropes for guidance, but no matter your hiking level, you can make this hike.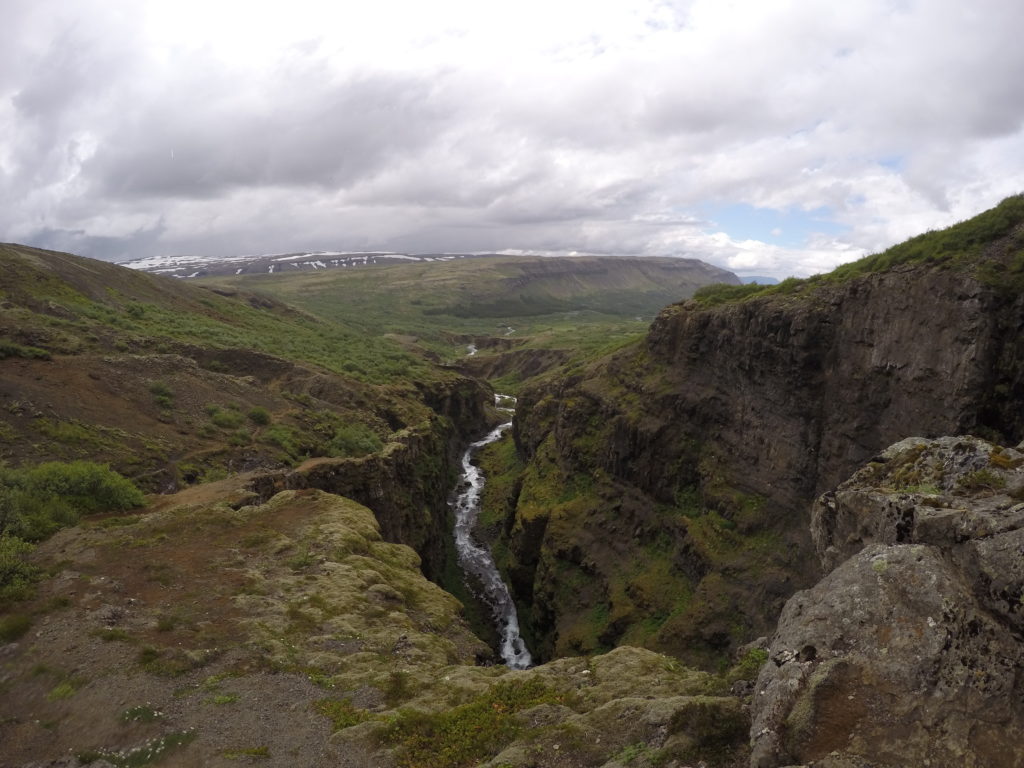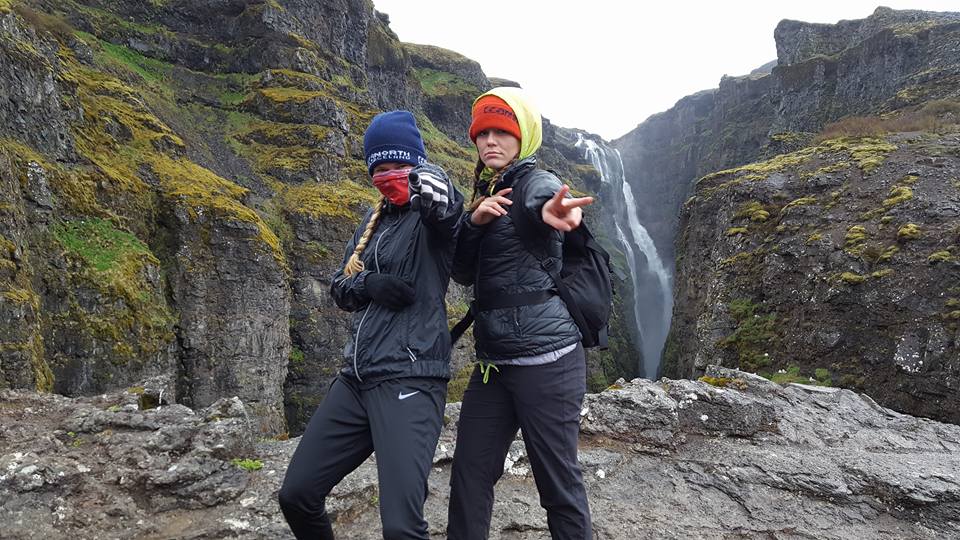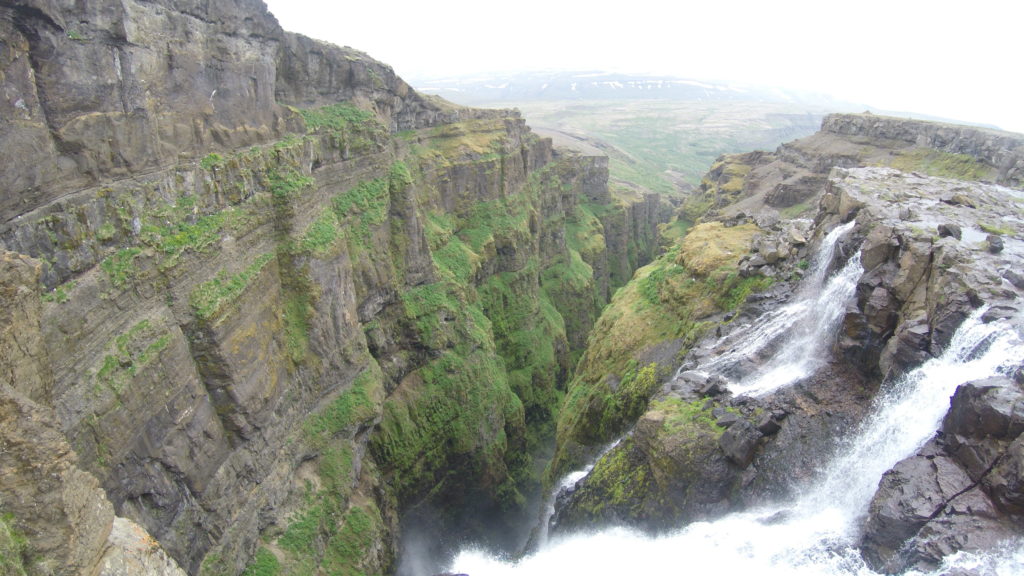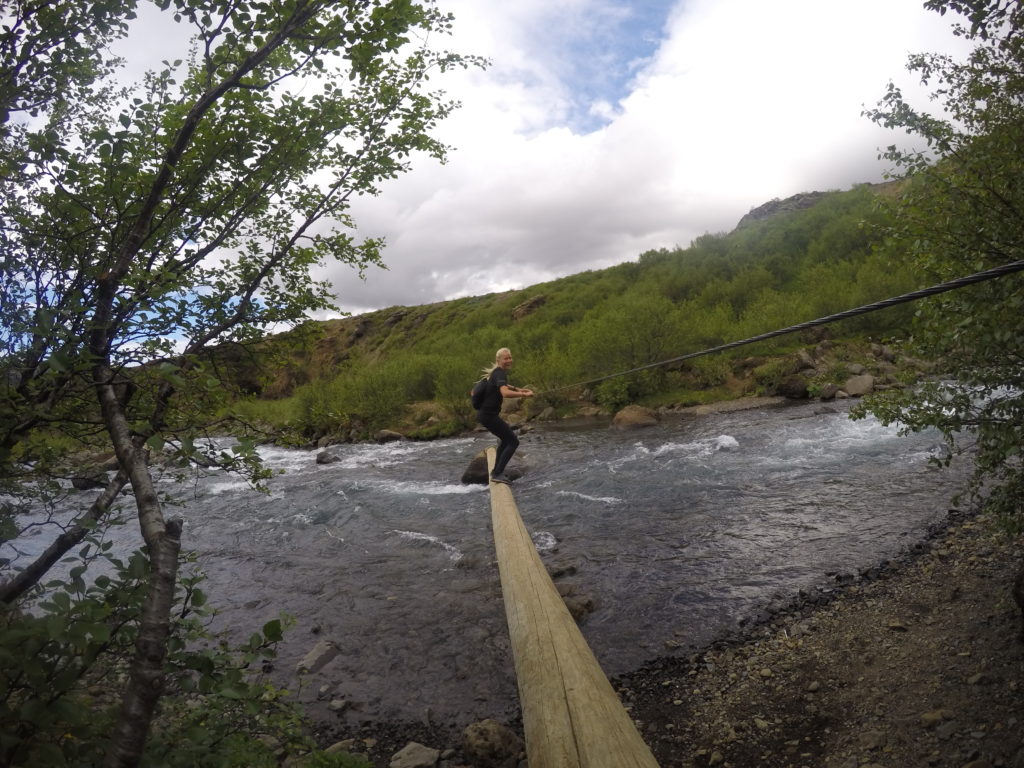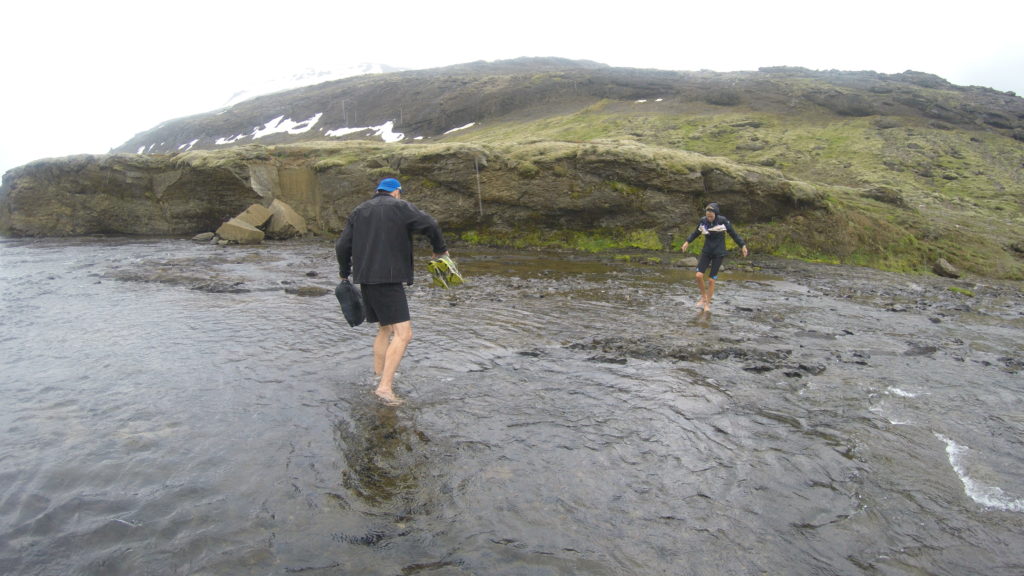 I recommend crossing the river by the log that is set up to walk across on the way up, the views of the waterfall are much better going up on this side of the gorge. On the way down, you can either go back the way you came or slip off your shoes and hike your pants up and cross the icy glacier river – which I recommend, it is more fun doing it this way. Do not worry though, the water is not even knee deep. After you cross the river, there is a path to follow along the cliffside to hike down.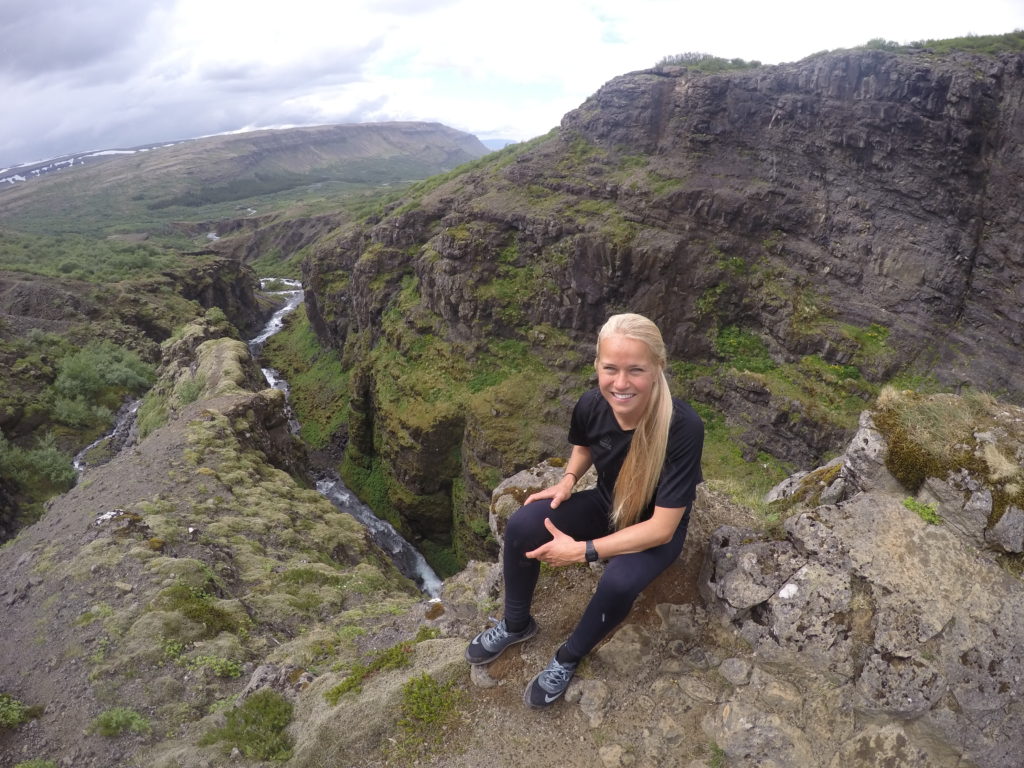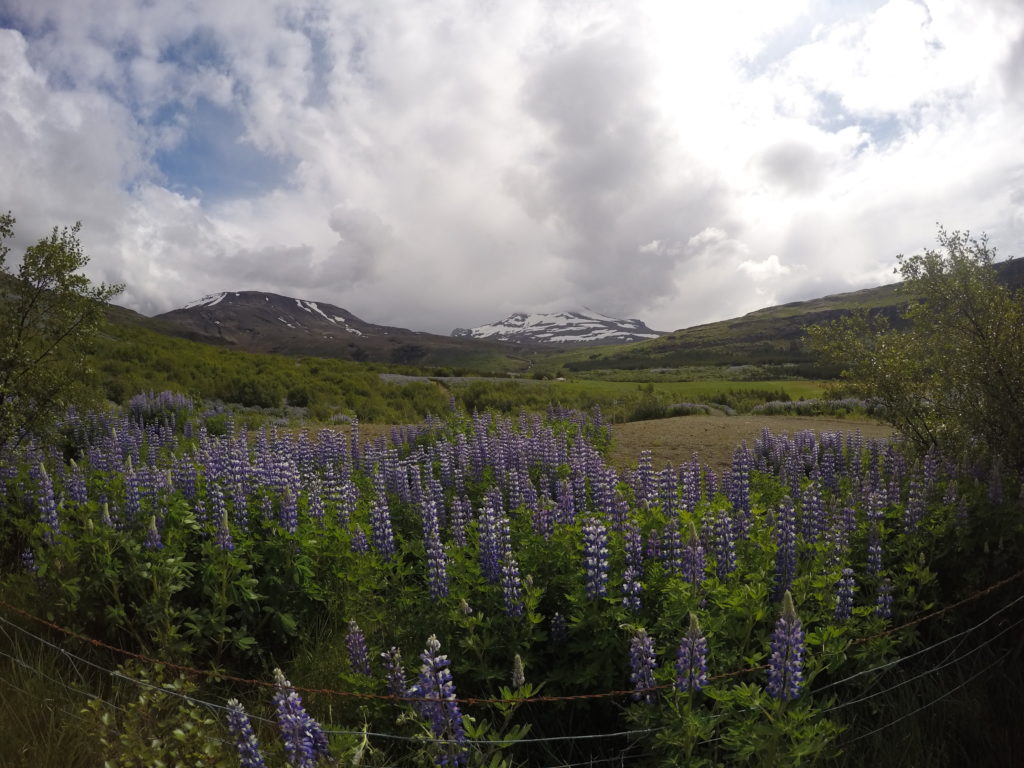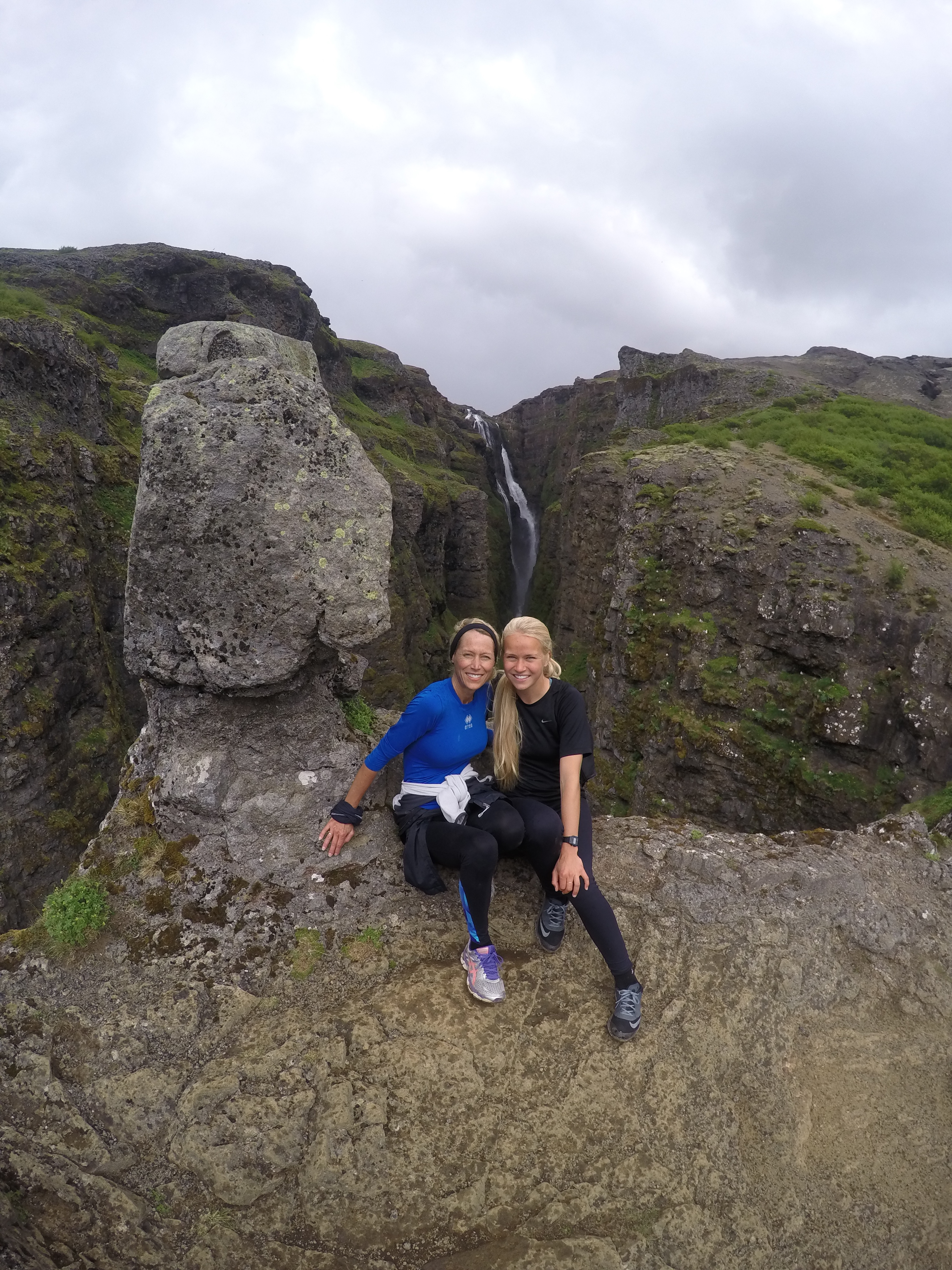 The hike is awesome in June and July when the Lupine flowers are in bloom, they cover the valley on the way up to the gorge, making a beautiful, purple covered field – stunning!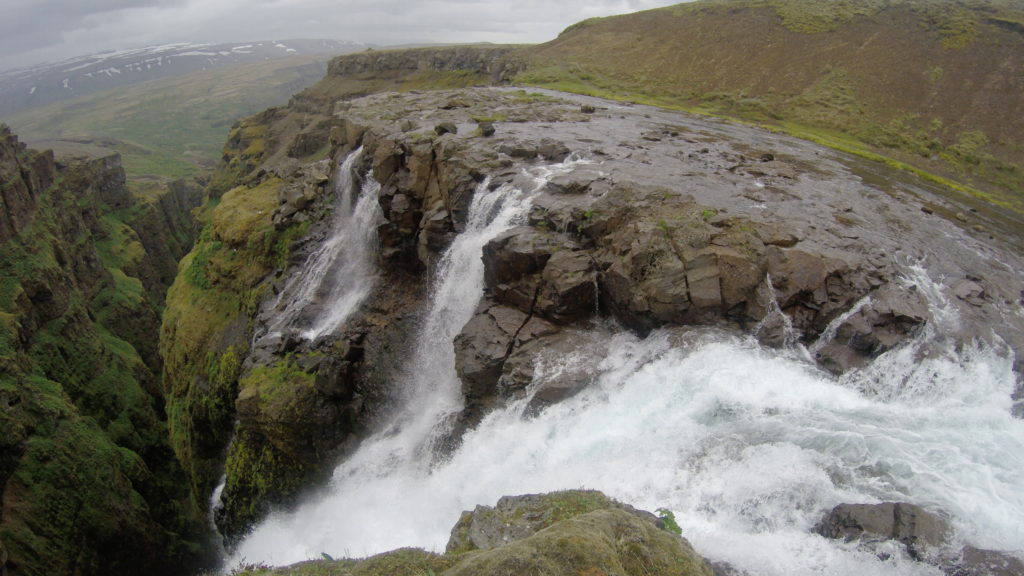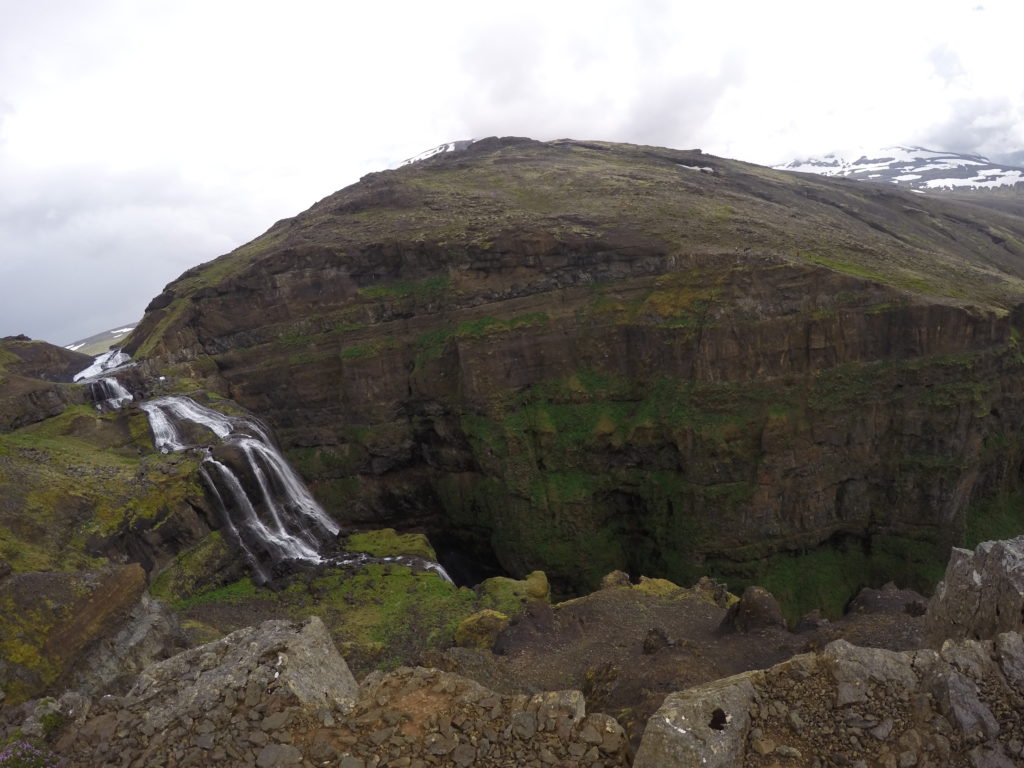 It can be dangerous though, so be sure to be smart while making the hike. The edge of the cliff is not always sturdy and can never be trusted, be sure to give yourself plenty of distance from the edge. Especially on days when it is rainy or has been rainy, rocks may not look slick but very well could be. Better safe than sorry. But the beaten path is easy to see, so if you are following it, you should have no troubles.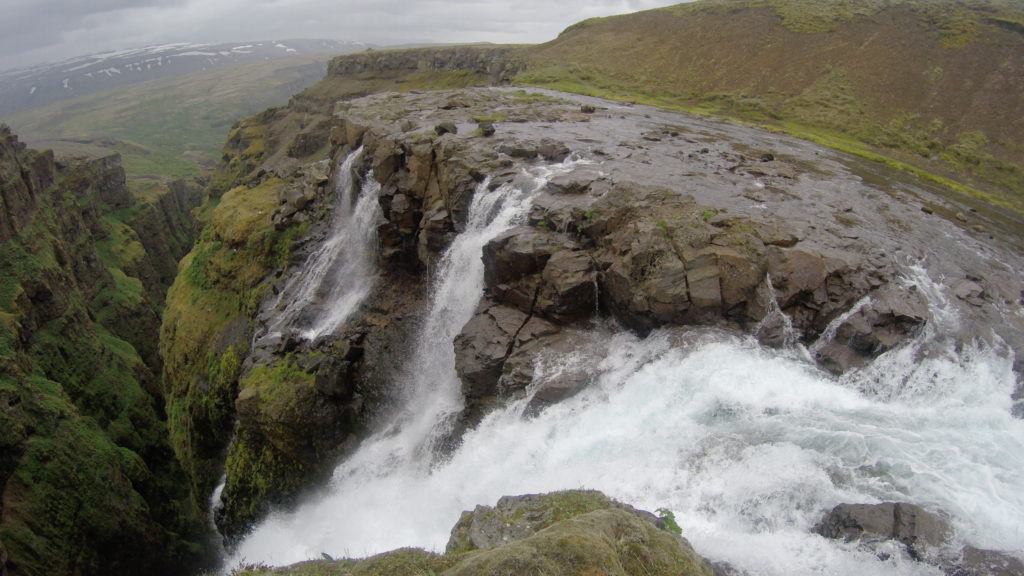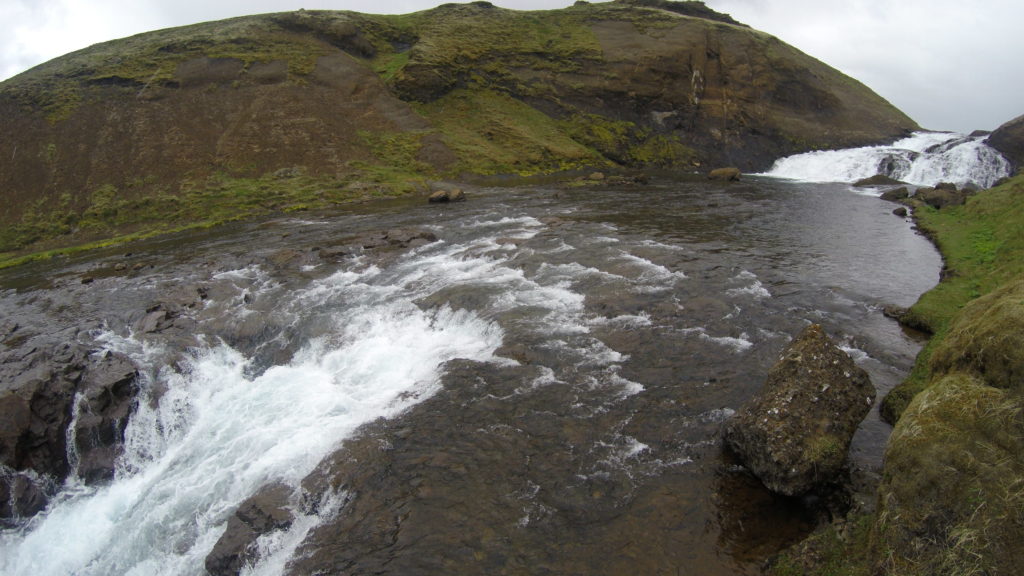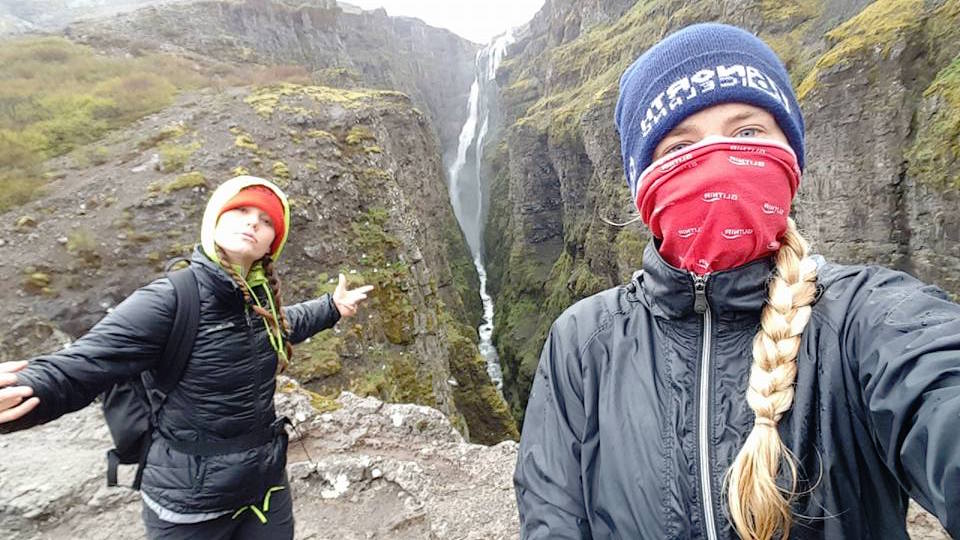 If you come to Iceland, this is one waterfall you cannot miss. It is less than an hour from the city, and easily accessible by any type of vehicle. And of course, in my opinion, the most beautiful waterfall in all of Iceland and my favorite one to escape to for short day hikes.