Hello beautiful people. Did you know that today was officially the last Sunday of summer? It was absolutely beautiful. I know haven't posted a #SoulFoodSunday in awhile and I have no other excuse except; life. Life happens, you get busy, obligations arise and a bunch of other things pop up that are never planned. I have been trying to figure out where I would like to be now that I have returned home, where I want to work, shuffling back and forth to help my parents and of course watching Game of Thrones. Life man, it is crazy. I have an amazing recipe for you though today. I am not kidding, David and I ate the entire plate of these delicious, vegan, gluten-free cinnamon rolls. I found the recipe online and thought I would give it a try. I did mix it up to make it my own but it is by far my new favorite treat. I hope you enjoy it as much as we did and let me know if you spice yours up to be a little different. I mean – it is apple season.
Vegan, Gluten Free, Cinnamon Rolls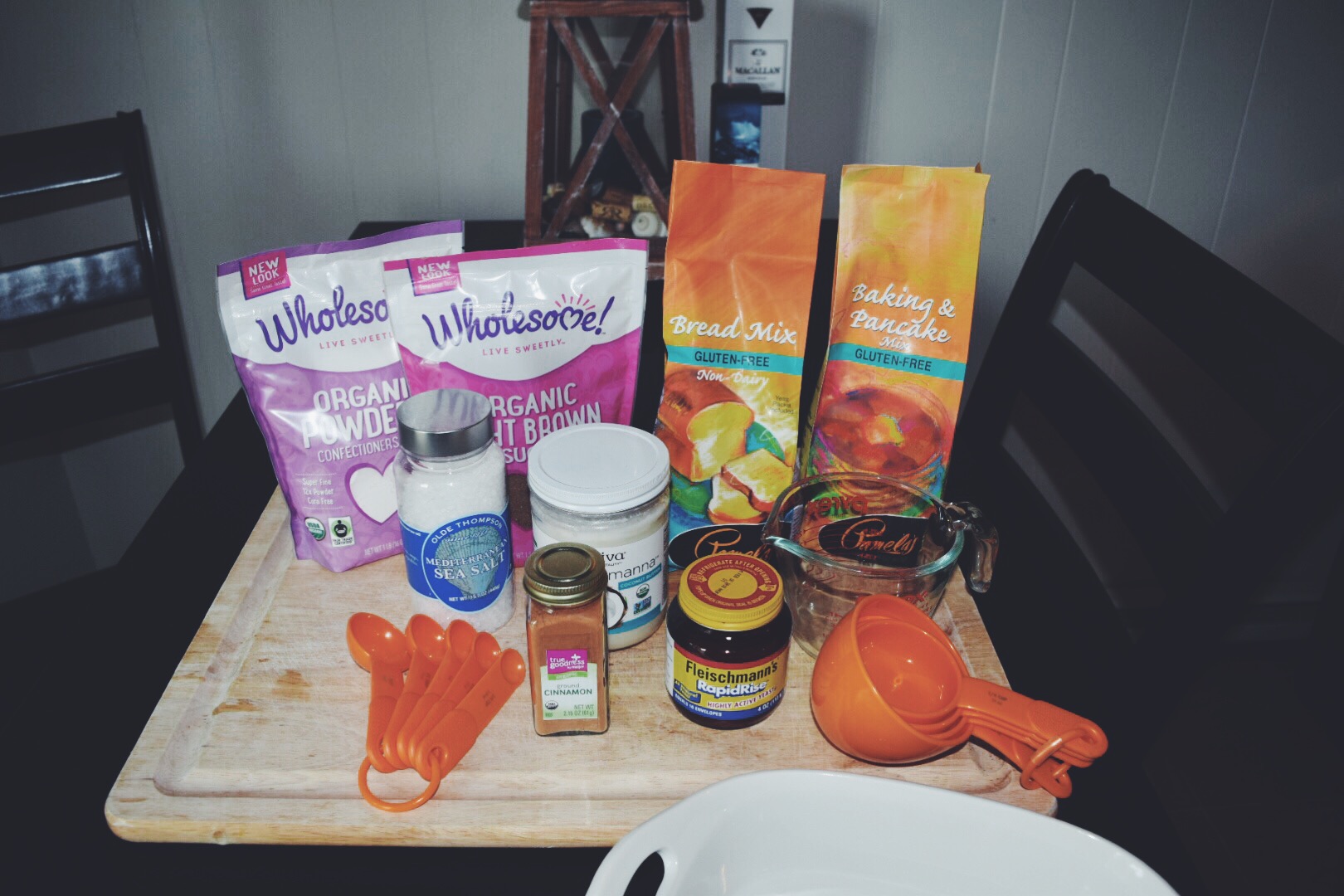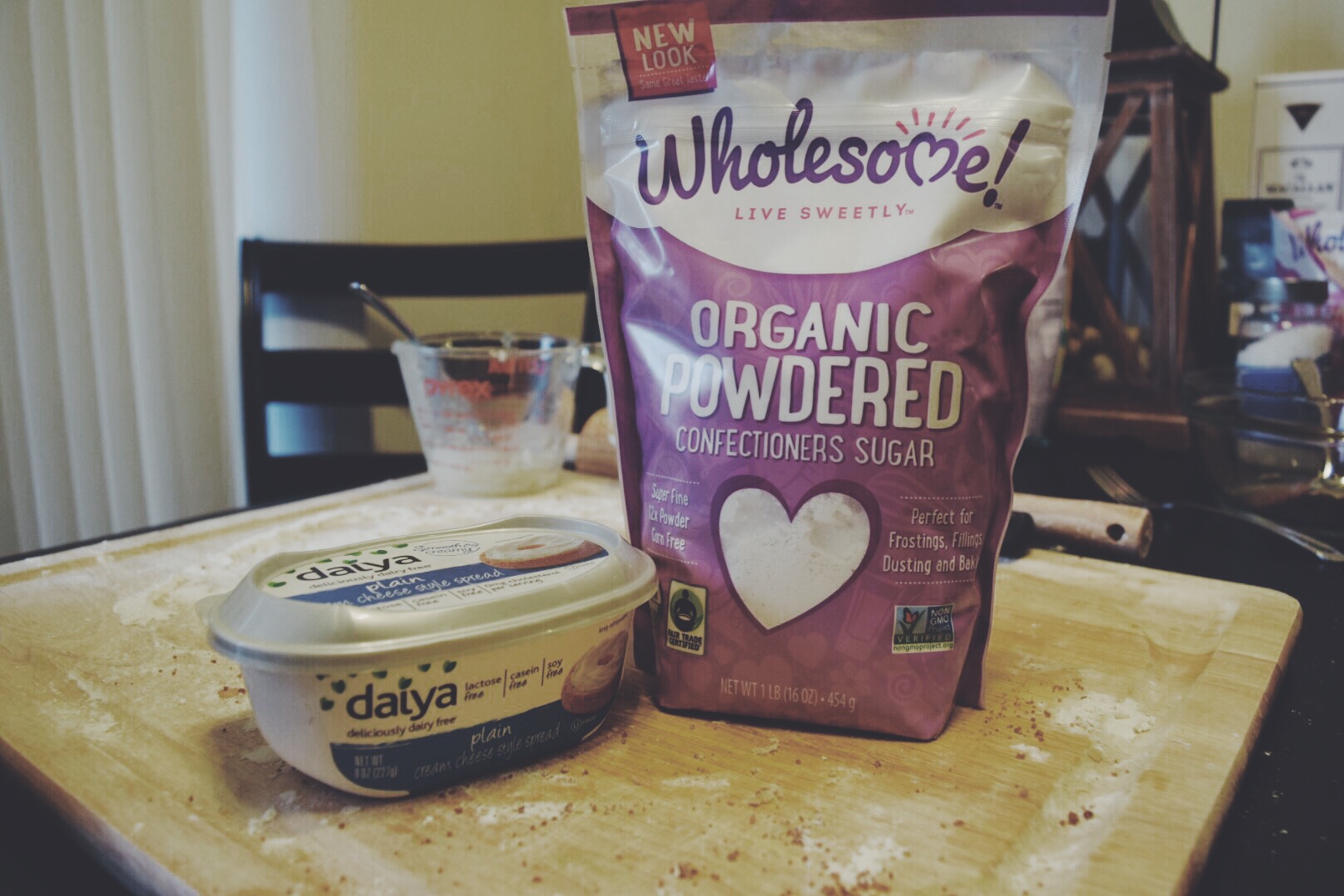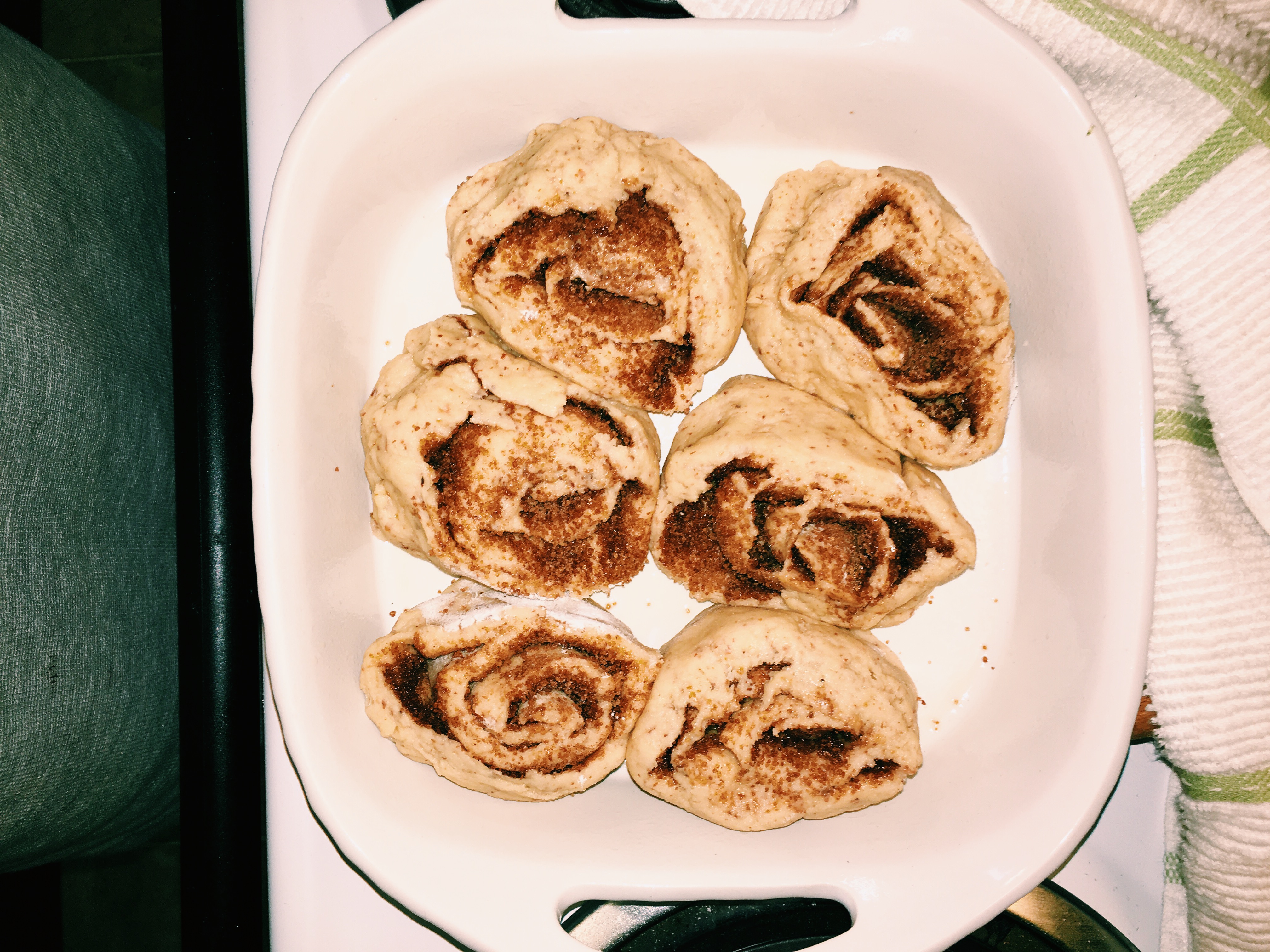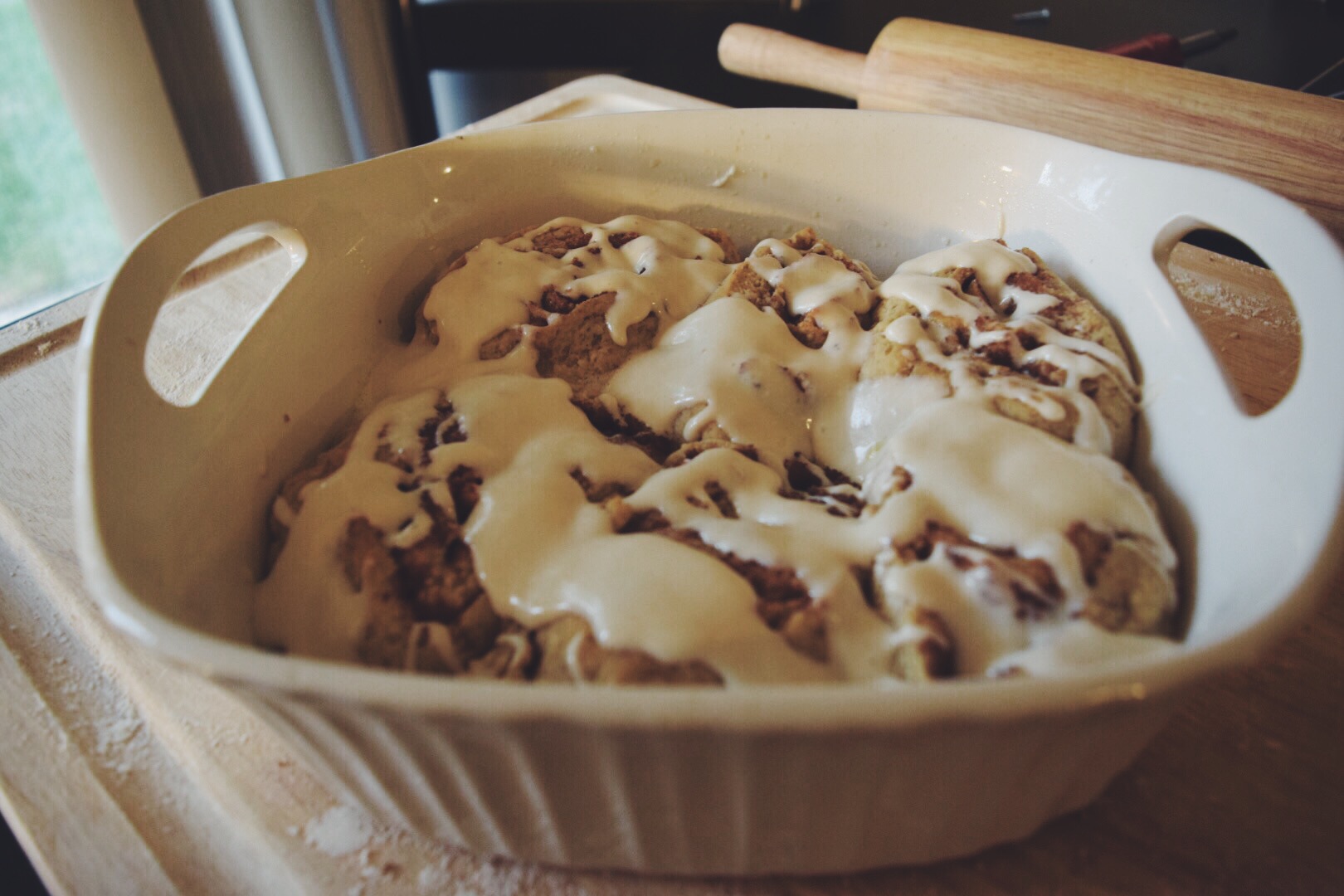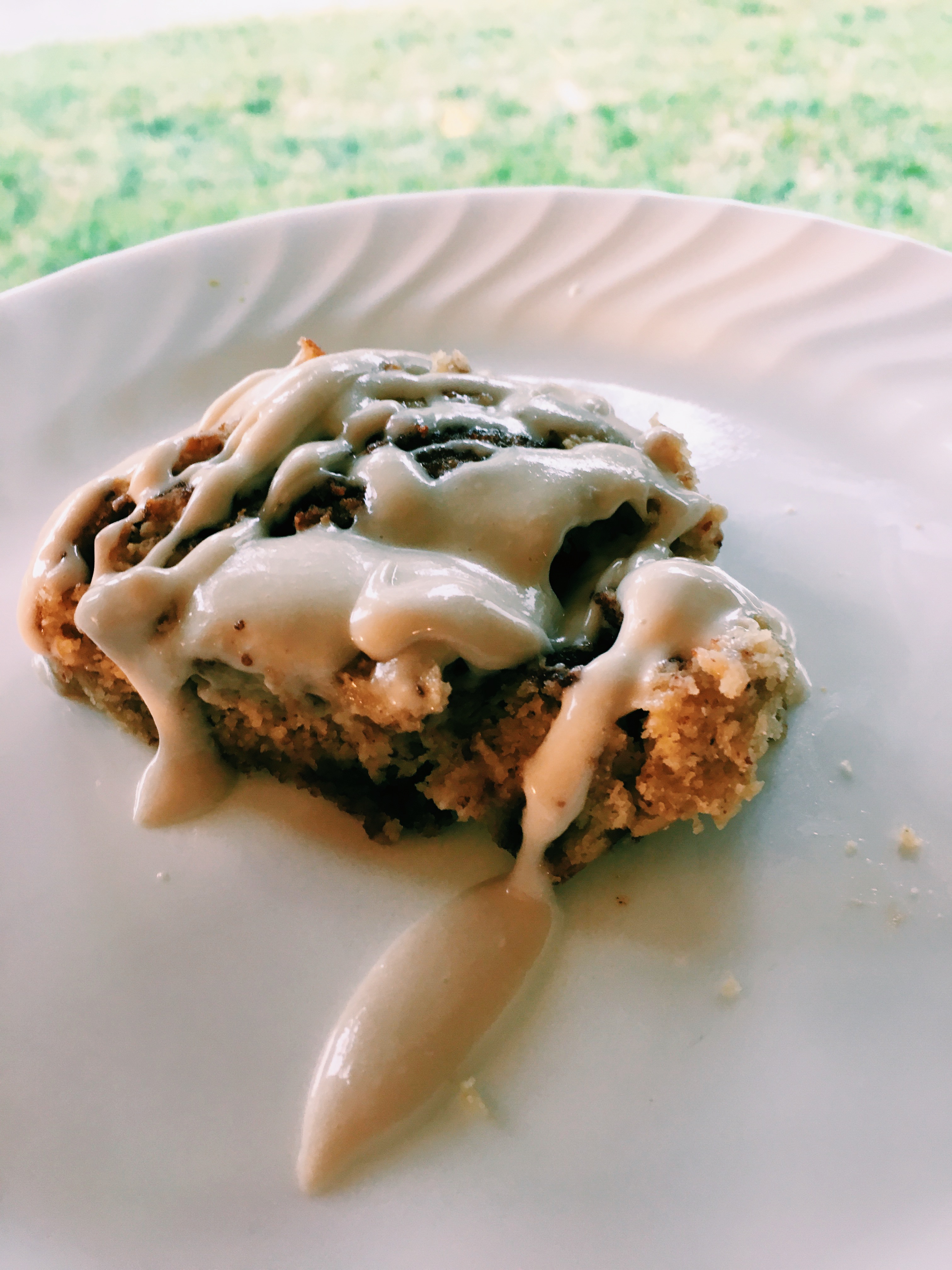 Ingredients
4 1/2 tsp live rapid rise yeast
1 cup warm water (110°)
1/3 cup melted coconut oil
1 tsp. salt
2 1/2 cups gluten free flour
1/4 cup organic brown sugar
2 tbsp melted coconut oil
1 tbsp organic cinnamon
1/2 cup organic brown sugar
1 1/2 cups organic powdered sugar
1/2 cup of Daiya vegan cream cheese
2-3 tbsp water
1/4 tsp vanilla extract
Directions
1. Warm up the water until it feels like warm bath water. Mix together 2 1/2 cups flour, yeast, salt, brown sugar. Pour in warm water.
2. Add the coconut oil. After mixing together all the ingredients, set bowl aside in a warm place to let the dough rise for about 10-15 minutes.
4. Combine the cinnamon and brown sugar in a small bowl and mix together. Once you roll your dough out on the counter in a 12×16 rectangle, take the other melted coconut oil and brush it on the dough. Then sprinkle the cinnamon sugar blend on top.
5. Once you are done, begin to slowly roll the long end closes to you until you form a log. I like to pinch the ends and then cut the log into 6 slices.Cover with plastic wrap and set somewhere warm to double in size, 6. Once you place the rolls in a greased pan, set them aside so the dough can rise again.
7. Preheat the oven to 350°F. In a separate bowl, take the powdered sugar, cream cheese and vanilla and mix it together until it forms a creamy frosting. Then take the rolls, place them in the oven for about 13 minutes. If you want them more doughy, bake them for only 11 minutes. Once you take them out, let them cool and then drizzle the glaze on top.