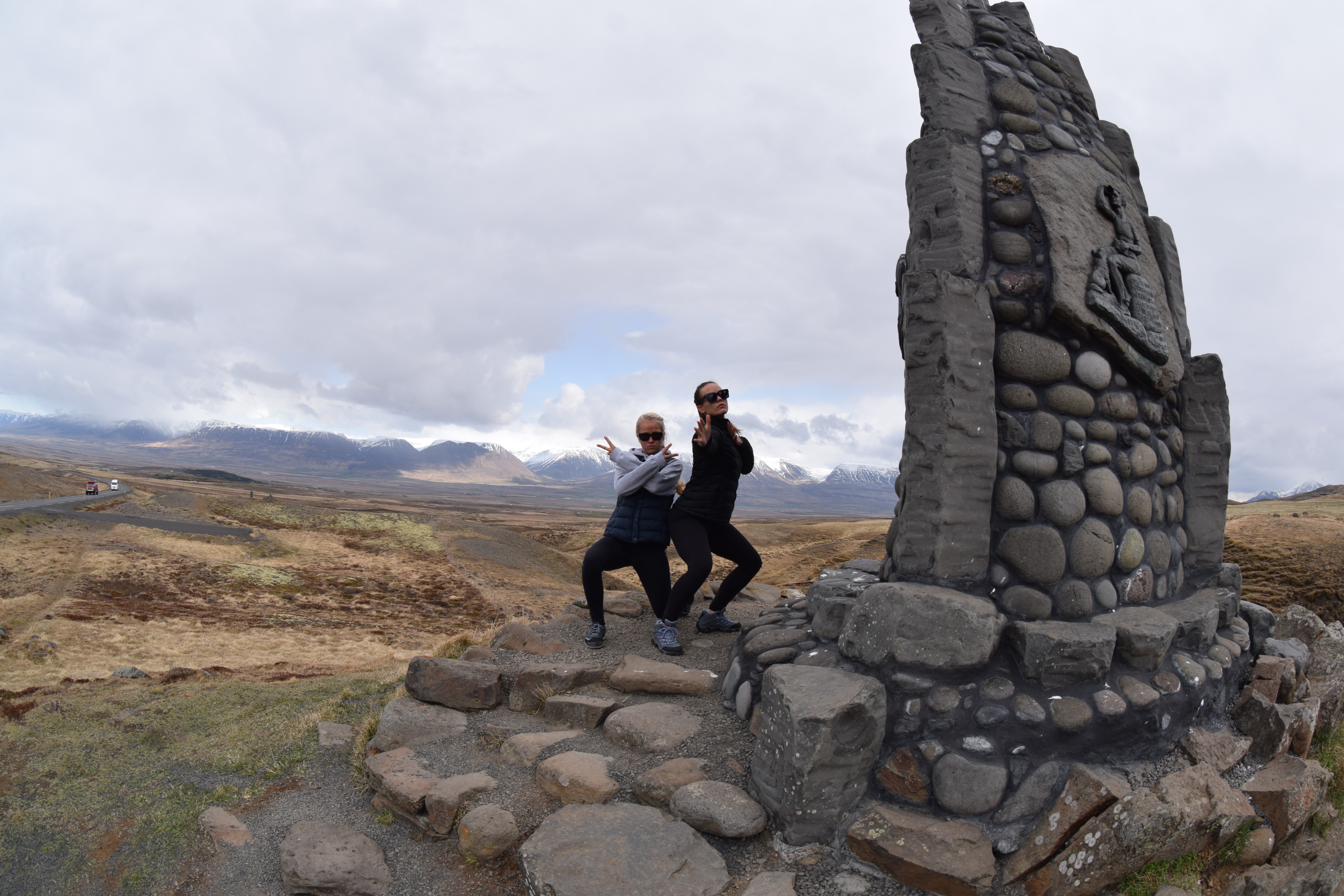 Friday, we went on our first adventure into the countryside together. In just three short hours, we found ourselves at one of the northern fjords, Skagafjörður, near Akureyri. That is the beauty of Iceland, nothing is really that far. On our drive to the first destination, we enjoyed the beautiful views of the mountains, waterfalls, rivers, lava fields, sheep, and horses. The mountains surround you, beautiful, tall, and menacing in look, with horses and sheep roaming the feet of them. Then you reach the top of the mountains, traveling the highland passes, and it looks like you just navigated onto a different planet.
Our first destination was Hvammstangi, a small farm and fishing town, known for its seal sighting expeditions. The northwestern region, along the path from Hvammstangi to Sauðárkrókur, is known for its horses, it is said to breed the best horses in the country. So you will pass thousands of beautiful horses if driving this way.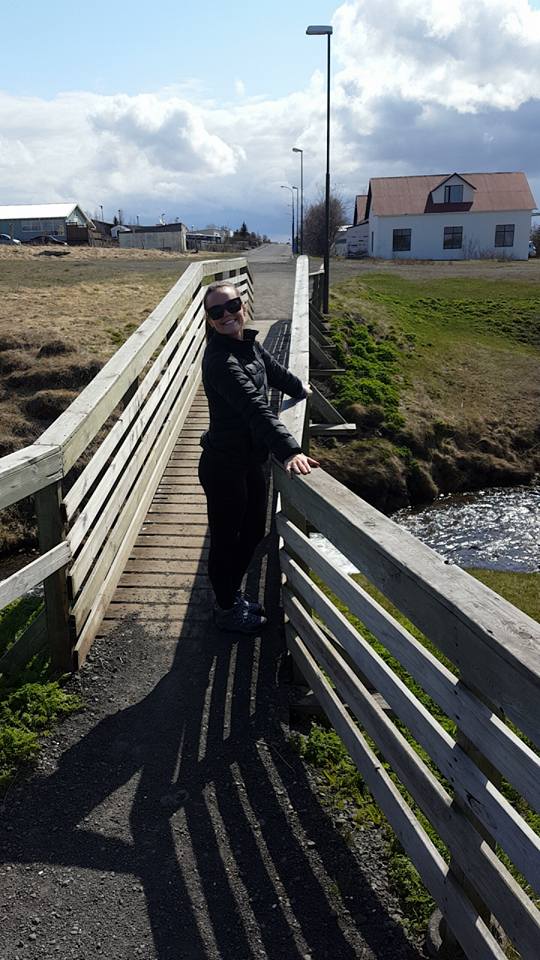 Next we made our way to Sauðárkrókur, a town along Skagafjörður fjord. From the town you can see the islands, one of them being the famous Drangey island, known for being refuge for the outlaw Grettir in 1031. The island is formed from a 700,000 year old volcano, making the island almost impregnable, with sheer cliffs made of volcanic tuff.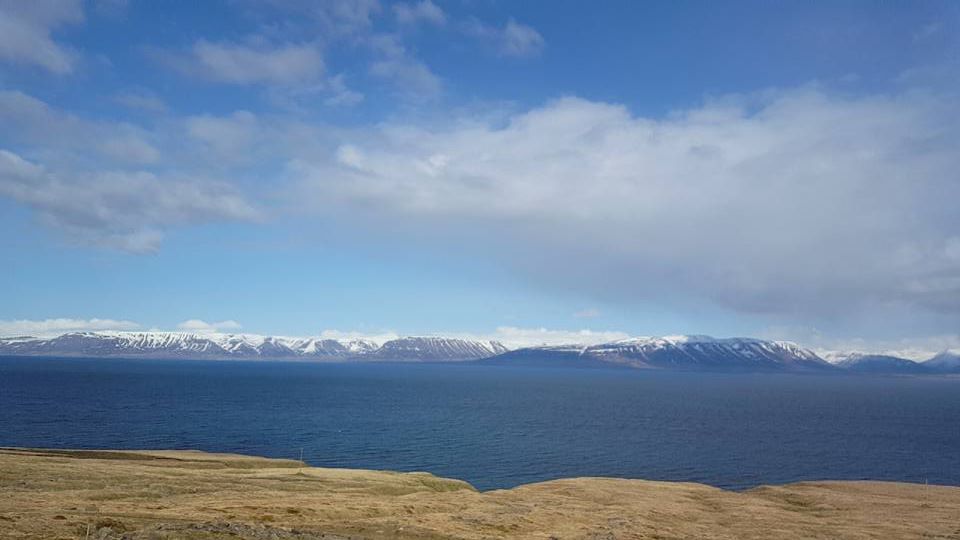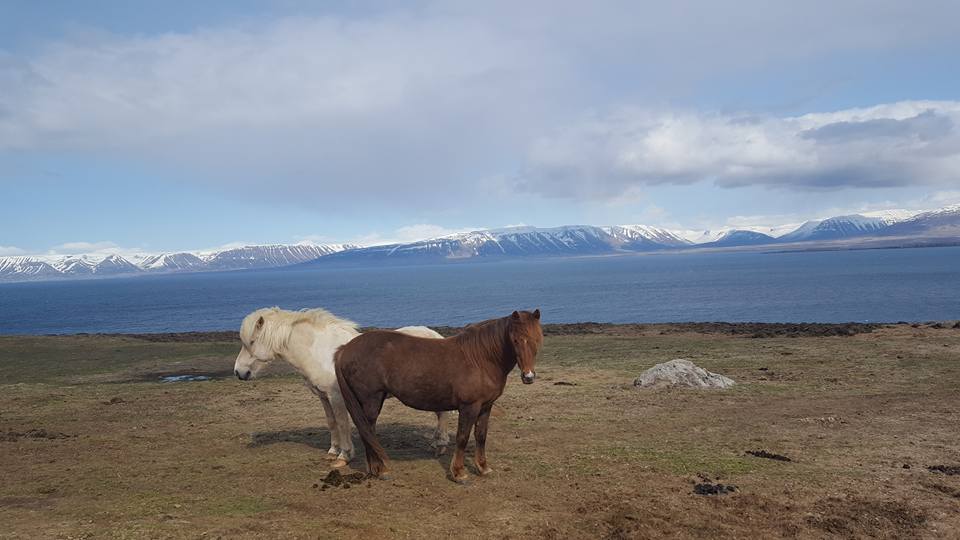 As we drove along the fjord to get a better view of the islands, we came across hot spring pools right next to the ocean. Typical Iceland, run into hot springs when you are not even looking for them. We enjoyed a couple hours in the sun, bathing in the Grettislaug natural hot spring pools. Of course, a quick swim in the ocean was needed, as Bjargey was feeling a bit sore from her football game, and in need of an ice bath.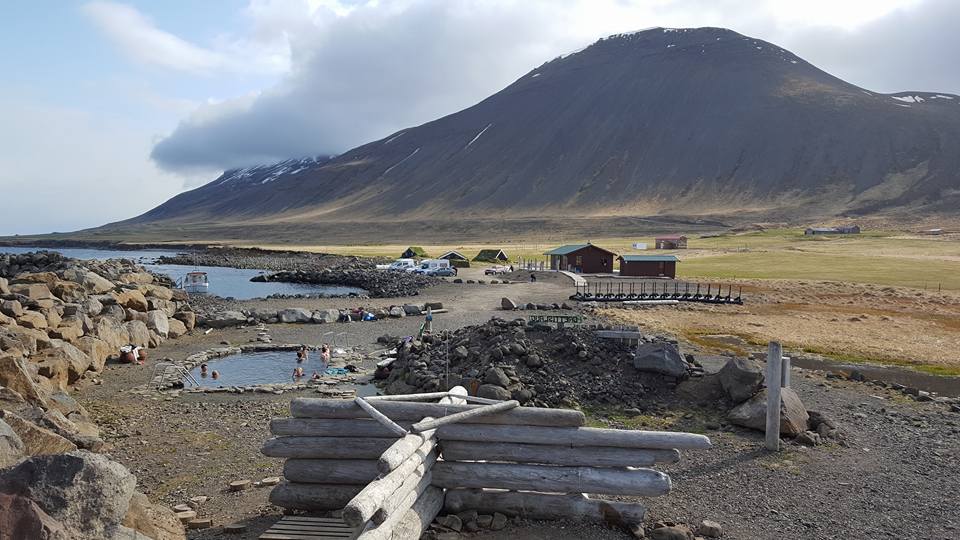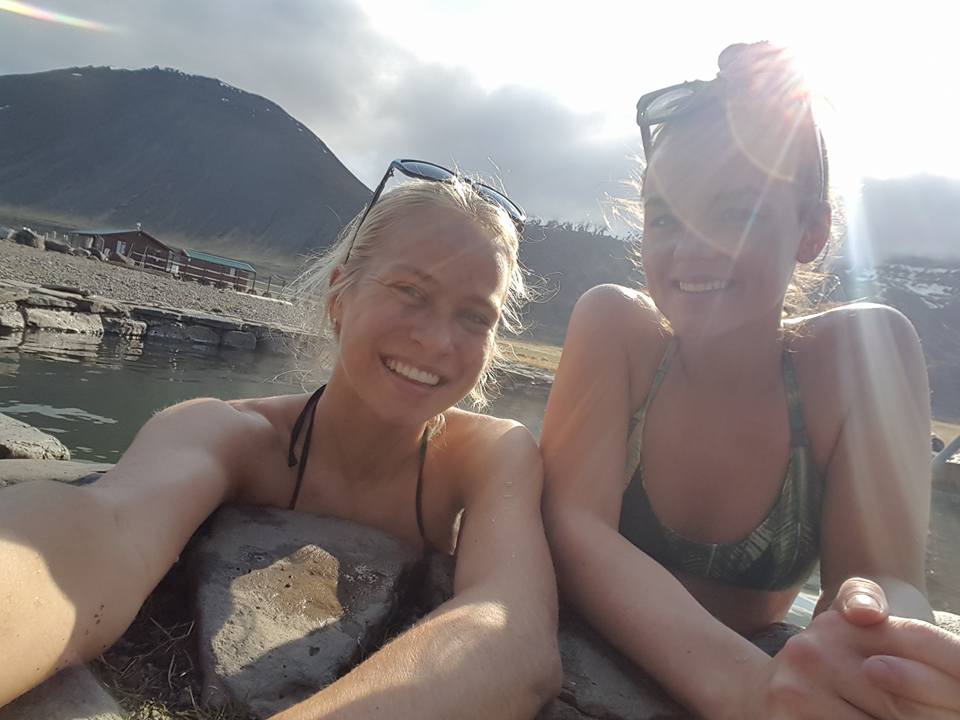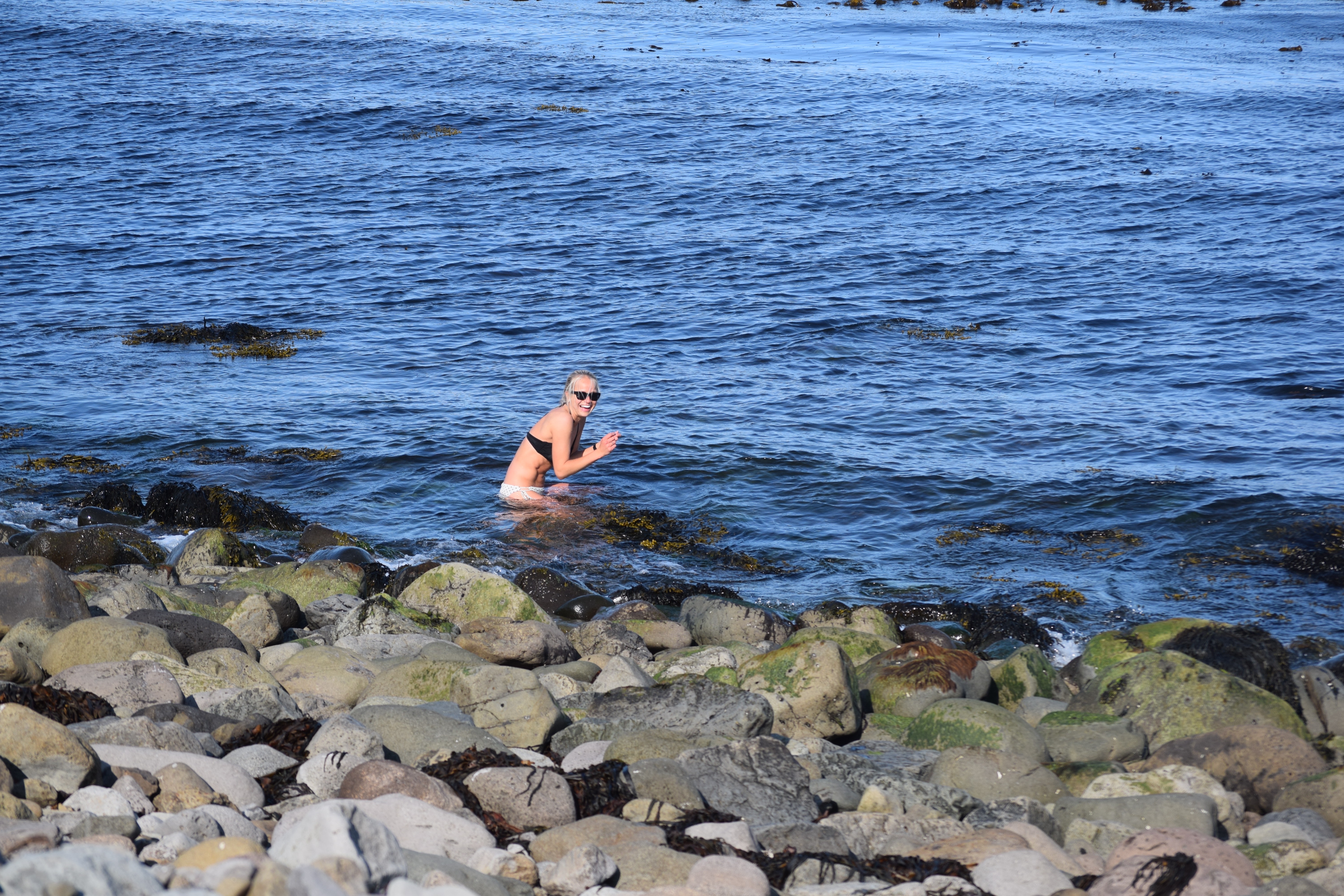 We then set back to the city, enjoying the beautiful views of Iceland's countryside on the way home and the setting sun.