Southern Iceland's Hidden Gem: Seljavallalaug
Along the southern coast of Iceland, is a hidden geothermal swimming pool that I thought was only an image I would see on Pinterest, Seljavallalaug. After a long day exploring the coast, David and I decided we would hike to the pool around midnight so we wouldn't be swarmed with other tourists. The pool is right before Skógafoss on the way to Vík. We went around 1 am and were only 1 of 4 other couples (we must have all had the same idea).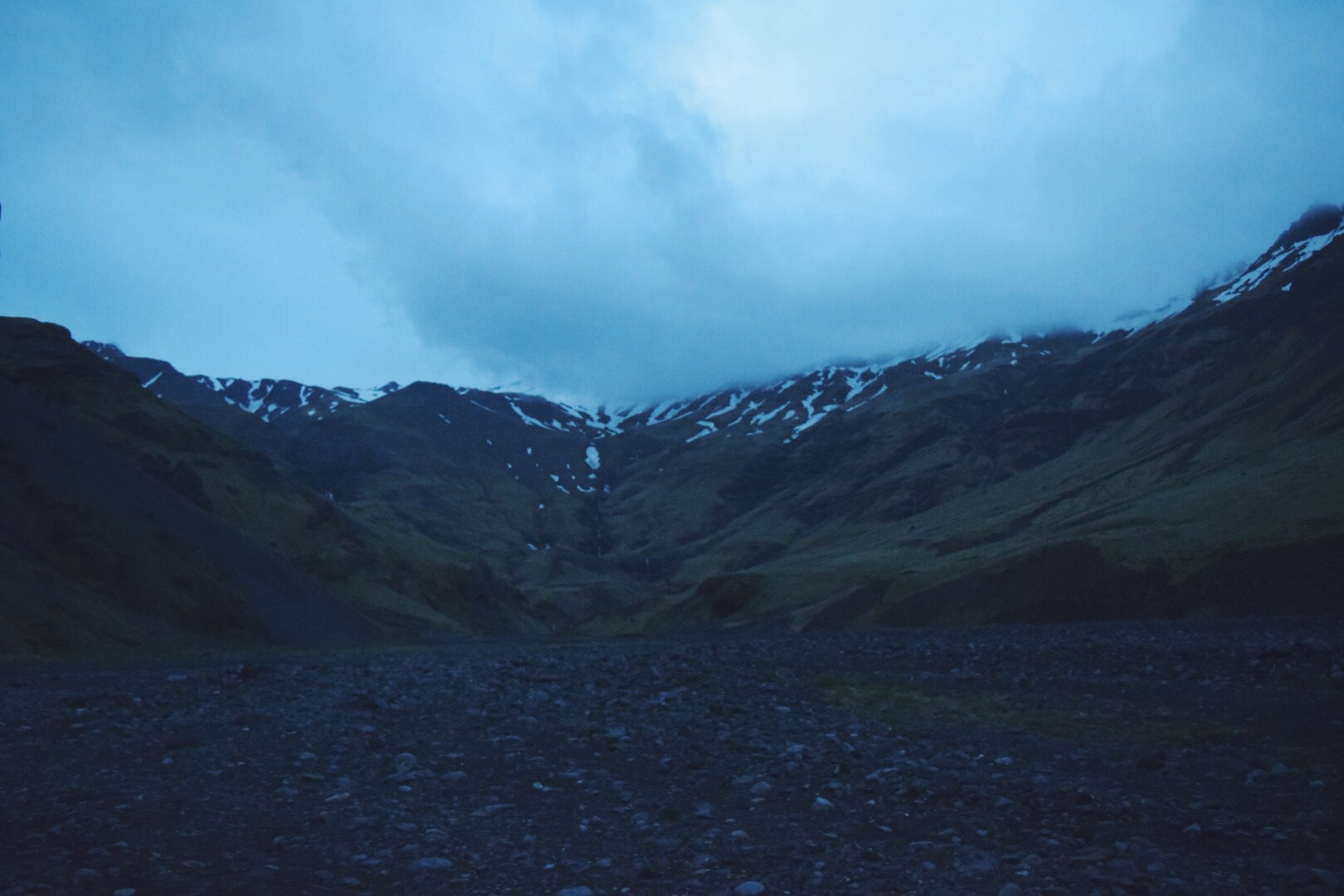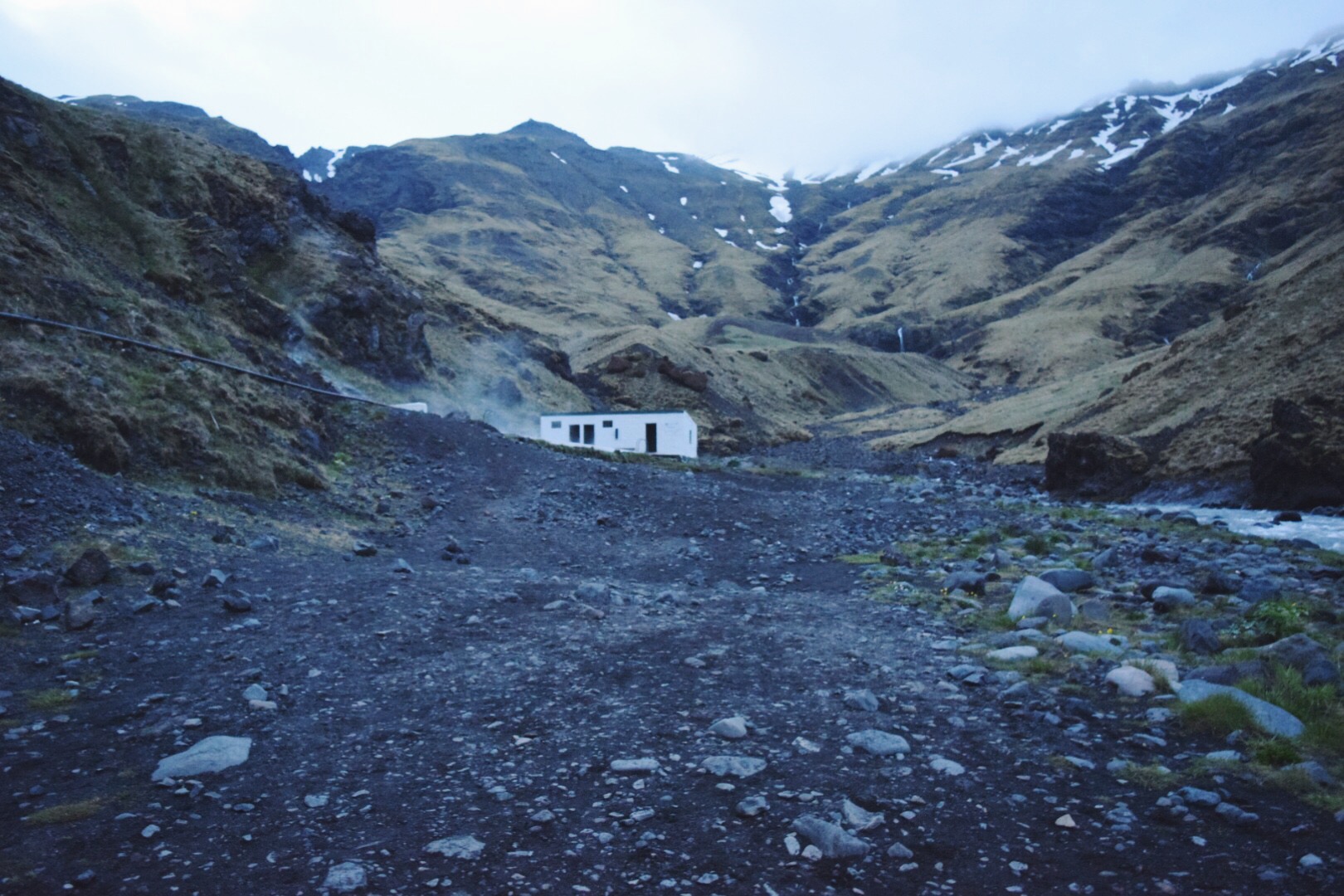 There is parking near the base of the mountain and if you have a 4×4 car you can drive closer to the rocky entrance. You have to walk through a rock field until you come upon a stream that you have to cross, then simply just walk straight and the pool will magically appear on the left hand side. It was about a 20 minute walk from the car to the pool. Make sure to bring your own towel and also warm clothes to thrown on after.
The pool was perfect, a little cold so make sure to stay on the far side of the pool where the hot water enters. It felt so great to swim after a long day of chasing waterfalls. I really recommend going late at night or early in the morning to beat the crowds who find this hidden gem.
If you plan on taking a day trip to the southern coast of Iceland, make this the final stop on your way home!